In order to remain competitive with developers such as Apple and Google, Microsoft has released a new operating system and made significant investments in the cloud over the past year.
Windows 8 was recently followed by an update in February, which might prompt many organizations to consider undergoing Microsoft training to educate employees new to the system.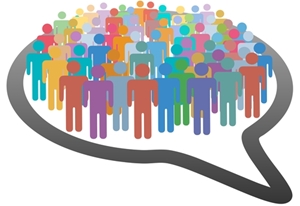 The first bump forward
 For businesses or individuals looking to make the shift from XP to Windows 8, Microsoft announced on March 3 that it will will provide users with PCmover Express, a program that copies all the files and settings from a Windows XP PC to a new computer running Windows 7, 8 or 8.1. According to PC Mag, the transfer can be performed across a home or work network and enables XP customers to dictate what data they wish to migrate.
Although many organizations are now operating on at least a Windows 7 platform, there are still a good handful of businesses that are out of the loop. The operating system, as well as its successors, possesses a very different format than its predecessor. Those choosing to transition to Windows 8.1 will most likely enroll in Microsoft certification courses to acclimate their employees to the new platform.
Windows XP users will still be allowed to operate under the system past an April 8 deadline set by Microsoft, in which support teams will no longer be available for consultation regarding the XP operating system.
Showcase displays new business solutions 
The majority of large corporations have been operating on a cloud infrastructure for some time now. In response, software developers have moved past deployments that were only appropriate as on-premise applications and toward more flexible solutions. Information Week reported that Microsoft Dynamics CRM and ERP are now compatible with cloud environments. Although still suitable for in-house systems, the new releases have more cloud-friendly applications many veteran users may not be familiar with.
To educate professionals, the contemporary Microsoft training course will instruct prospective users on new releases such as Dynamics Marketing, Social Listening and Unified Desk Service, all of which can be found on the CRM deployment. In addition, updated business intelligence tools capable of producing analysis on collected data will be included in the curriculum.
"Microsoft Dynamics Marketing management and analysis capabilities extend to conventional TV, radio, print, live event, and telemarketing efforts as well as email, web, and social campaigns," the source said.
For veteran Microsoft users who may be baffled by these new tools, Microsoft training may be a necessity. It will also empower previous generations with extensive knowledge of social media analysis concepts.