During the last year, Microsoft has been undergoing a major transition in which it has started to embrace online and cloud functionality instead of desktop-centric systems.
It's a positive step, as more businesses have started to adopt virtual technologies in recent years. As a result, Microsoft has been looking to tailor its enterprise products to fit with the new workplace model that is increasingly interconnected and mobile. With cloud and online solutions being introduced by Microsoft at every turn, it appears the company is aggressively looking to embrace this new environment.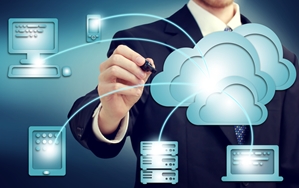 From more mobile access on SharePoint to cross-platform integration with enterprise social tool Yammer, Microsoft has taken a wide approach to cloud empowerment. Now, that movement looks set to continue, as the company is expected to rebrand its Office Web Apps suite to "Office Online."
The Verge reported that the change is more than just a marketing strategy. If the rumors are accurate, the various Internet-based Office programs included in Web Apps will be accessible via office.com. Now, these programs – such as Excel Web Apps – can only be found on SkyDrive, which itself will be rebranded as OneDrive. However, the later development is merely cosmetic due to a legal dispute, the source indicated.
Also, The Verge noted that Microsoft is making other changes to its Office Web Apps suite before the transition becomes official. In particular, a navigation bar will be included on outlook.com that will help direct users to Office Online.
Microsoft continues integration
This is part of Microsoft's overarching goal of making a more ubiquitous user experience for enterprise clients. More so than ever, the company's various programs and technologies are being increasingly integrated with other Microsoft products.
As a result, many companies are starting to consider investing in Microsoft products. With employees demanding more streamlined technologies to facilitate collaboration, it's easy to see why Microsoft commercial services are becoming a hot topic.
However, not every organization is ready to implement new technology. Fortunately, online Microsoft training courses provide a convenient method for helping IT professionals obtain the skills they need to use the company's host of software solutions.
These courses can be accessed from any location, and are offered at different times of the day, allowing trainees to take classes on their schedules.
With such accessibility coming to the new Online Office suite, organizations should think about making an investment in Microsoft certification courses.