Though this might come as a surprise to some, for businesses utilizing an Apple-driven environment, investment in Microsoft training may be necessary.
According to The Verge, the software developer will disclose details surrounding the company's Office deployment for iOS, which is expected to be followed by widespread implementation on iPads. The source reported that the release will require an Office 365 subscription for editing, which will support Word, Excel and PowerPoint applications. Satya Nadella, CEO of Microsoft, is expected to unveil the software at a press event in San Francisco on March 27.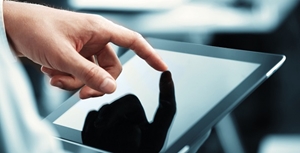 The system's release is a part of Nadella's "cloud first, mobile first" mission as the new leader of the corporation. An iOS version of Office 365 for iPhone was released in June 2013, establishing the company as a signature player in the remote access arena. The article noted the rapid adoption of cloud technologies and Microsoft's mission to deliver compatible software for enterprises around the globe. The March 27 event is expected to showcase Windows Phone 8.1 as well as speculate on future plans for Windows 9.
What to expect
Those who enrolled in a recent Microsoft certification course probably have a general idea of what to anticipate from the new Windows for iPad release. As Office 365 for iPhone was formatted for Apple software, one could witness a similar display, yet one possessing features appropriate for tablets. Although these speculations come with an collection of other questions, InformationWeek maintained there are a few certainties that will accompany the technology:
This alliance between Microsoft and Apple is sure to bring both companies billions of dollars in revenue, as Office 365 remains the business standard for large enterprises.
Windows slates claimed less than 3.5 percent of the tablet market in 2013. iPad configuration could drive this figure down further as consumers feel more compelled to purchase Apple products.
Touch-first Office 365 is sure to follow, due to the fact that iPad-oriented versions practically demand it.
Although the article remains skeptical on how the deployment could negatively effect Microsoft tablet sales, because the majority of businesses looking to integrate mobile technology into their work environments favor Office 365, the company will most likely witness additional subscriptions. This investment will most likely incite new initiatives within the corporation to create more Apple-friendly programs as well as mobile technology.