Microsoft has labeled Office 365 as a next-generation alternative to the company's successful desktop Office product line. Simple to deploy in cloud environments and accessible via the Internet, it's easy to see why Office 365 has been hyped by the firm.
Now, the recent announcement that the new software suite will feature a sophisticated email encryption function is sure to make Office 365 an even more useful enterprise solution. According to InfoWorld, the innovative email encryption tool is called Office 365 Message Encryption and is actually based on an older Exchange feature, Exchange Hosted Encryption.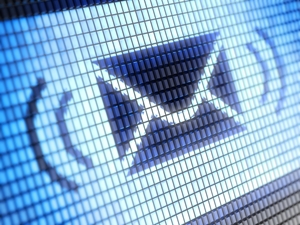 The new service works through an email encryption system that utilizes HTML attachments. Office 365 users are able to encrypt a message through an attachment, which is then opened by the recipient. Once the end-user opens the encrypted email, they will be instructed to log into the Office 365 or another Microsoft account, providing authentication, InfoWorld reported. When this step is completed, the message is opened in a browser window interface similar to the one used for Outlook Web Apps.
Simplicity is key
This new feature is sure to be attractive among professionals because it's one of the few encryption technologies that is simple to use. The source noted that many similar tools arons before a message can be decrypted. With Office 365 Message Encryption, however, email users only need to log into a Microsoft account to be verified.
Since its release, Office 365 has proven to be a beneficial software product for organizations across a number of industries. Apart from the fact that the suite offers many of its desktop predecessor's programs in an online environment, the ability to integrate other Microsoft tools with Office 365 has been a boost to productivity for many users.
For example, ZDNet recently reported that Office 365 now features social networking channel Yammer and even allows users to post to SharePoint sites. This is just the latest stride toward large-scale software integration that Microsoft has made a priority in the last year. With so many of the company's products being able to access other tools and software, it's easy to see why Microsoft training is in demand among IT professionals.
Whether its for SharePoint, Exchange, Office 365 or other products, tech workers have embraced Microsoft's dedication to integration.
[course_table filter_keywords="Desktop Application Training&&Microsoft" hide_columns="2,3,4,6″ filter_for_columns="2″ accordion_title="Microsoft Office Courses"]