Despite the success of Apple's iPad and Samsung's jump into the smartphone game in recent years, both companies lag behind Microsoft when it comes to consumer value and awareness.

In a Forrester blog post, Tracy Stokes indicated that Microsoft rated higher than Samsung and Apple in a TRUE brand analysis. Standing for "trusted, remarkable, unmistakable and essential," the TRUE ratings from Forrester are a solid barometer of how much value consumers place in a company's products.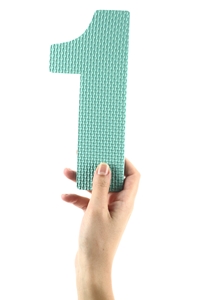 Not only did Microsoft take top spot, it was the only enterprise that attained trailblazer status in the technology sector. According to the source, this shows that Microsoft has a brand awareness and identity that is unrivaled in the industry.
The main reason the software giant performed so well comes down to the diversity of its products and services. Unlike Samsung and Apple, which tailor to millennial consumers, Microsoft has a balanced approach to development that has allowed the company to capture loyal consumers of all ages.
"Microsoft has quietly stolen the consumer technology crown by becoming more trusted and essential across multiple generations," Stokes wrote. "The very ubiquity that perhaps renders it uncool turns out to also be its strength."
Consumer shock
The Next Web noted that the result surprised many within the industry. The source asserted that such a finding would not be a shock if it were related to the enterprise market. However, the fact that the TRUE rankings applied to the consumer sector is an indication that Microsoft is performing better than expected in the consumer market.
Over the years, Microsoft has built up a quality brand and has aligned its products accordingly. The Windows operating system is so universal that it is a market leader in both the enterprise and consumer sectors.
The company has been able to gain such a wide market share in both fields due to the fact that its services are easy to integrate.
For example, the company's SharePoint program can create, open and share files via Lync, Office or a number of other useful Microsoft applications. With such easy accessibility, it's little surprise that many businesses rely heavily on Microsoft to provide their technology solutions.
From server systems to cloud platforms that can connect with each other, Microsoft is able to leverage a number of useful tools that can make an office more dynamic.
This is why all IT professionals should consider how Microsoft certification courses can make them more attractive job candidates. With the right training, they will be able to configure and manage Microsoft-powered architectures.