Supply chain management is one of the most complex, important and overlooked aspects of running a business. Ensuring that a client or consumer receives products and supplies on time is essential for establishing a loyal base of customers.
With the right Microsoft Dynamics training, IT professionals can help supply chain managers leverage Microsoft Dynamics, a world-class supply management program. According to Microsoft, the software is incredibly scalable and can be accessed by a single user or thousands. Also, the Dynamics is easy to integrate with SQL Server products, enabling businesses to configure supply chain management platforms via a trusted database technology.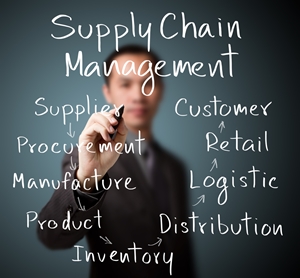 There are a number of Dynamics tools that make it easier for businesses to monitor and track supply chain data. For example, the program comes with 200 different Excel templates for outlining product sales, transactions and needs.
A more agile supply chain solution can help even the most efficient businesses become more organized. Sophisticated software tools may allow companies to gain greater insight into how their products are moved and created, potentially enabling them to adapt their supply purchases in the future to ensure better cash flow and reduce expenses.
Need for supply chain software
Because it is such a useful product, more companies are starting to adopt supply chain management software such as Microsoft Dynamics. A recent report from Gartner found that the global market for supply chain software increased 7.1 percent in 2012.
The source indicated that this is particularly impressive considering the fact that many companies are still spending rather conservatively due to a recovering economy. Many organizations have been especially frugal with their IT expenditures in the last year.
"While IT budget scrutiny and global economic conditions are moving cost reduction back to a main business driver, supply chain remains a key source of competitive advantage in driving business growth objectives," said Chad Eschinger, research vice president at Gartner.
Because businesses are much more agile when they are able to use such software, it's important for IT professionals in logistics-related industries to become proficient in using and managing supply chain programs.
By participating in online Microsoft certification courses for Dynamics, logistics IT leaders can obtain the skills they need to enhance their supply chain strategies. With an increasing number of businesses operating on a global scale, now is the time to implement more sound supply chain tools.