In his first address to employees as Microsoft's CEO Satya Nadella said he never stops learning.
"I buy more books than I can finish. I sign up for more online courses than I can complete. I fundamentally believe that if you are not learning new things, you stop doing great and useful things," said 46-year-old Nadella in an email this morning.
Nadells has worked at Microsoft for 22 years.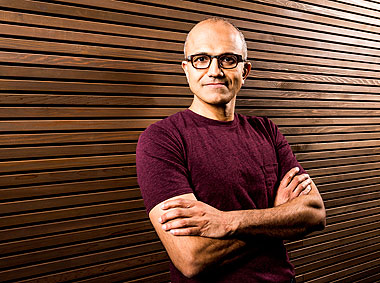 According to media reports the appointment of Nadella could signal a doubling down on its Server and Tools business.
Nadella played a key role on developing Microsoft's digital rights management and interactive TV. He also worked with the Xbox division which promoted many analysts to say that Microsoft will continue to actively develop the hardware side of its business.
Apart from developments on the front end Nadella also vowed to "lead and help drive cultural change".
The new CEO will take on his new role immediately. He will replace the outgoing Steve Ballmer who announced his resignation last August after 13 years as Microsoft's CEO.
Nadella's first interview as Microsoft's CEO
ultimateITcourses offers a comprehensive list of Microsoft official curriculum courses that can be taken through a variety of delivery methods.
TrainLive, a virtual training solution that allows students to have Hands-on, live instructor-led training from any internet-accessible location.
In-classroom –  Each student has their own PC for hands-on instructor led training. Instructor may be located at an alternate ultimateITcourses branch.
Self-Paced Learning – (with MCT Mentor) – For IT Professionals who can't take the time for in-class training. With our self-paced learning you have the option of self-directed online Microsoft-Certified training, mentored by MCT's.