With the right Microsoft training, professionals in any industry can easily leverage some of the most trusted software solutions on the market.
This is because Microsoft has long been a leader in the enterprise vertical, tailoring many of its products for business users. In fact, the company continues to develop its corporate-focused technologies, which could make their systems even more popular among businesses in the future.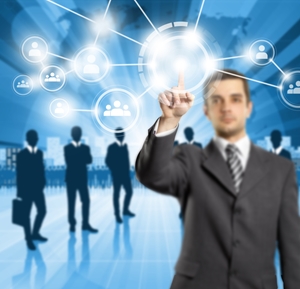 ZDNet recently reported that Microsoft may soon announce that it is launching a version of Office that will be compatible with the iPad. Although the tablet is a product of direct competitor Apple, Microsoft's dedication to the enterprise is so strong that it's willing to embrace iPad compatibility in order to support enterprise customers.
By opening up Office to iPad users, Microsoft will meet the demands of a growing group of professionals who rely on the popular tablet, according to the source.
"There's no denying that big companies have been making iPads available to employees wanting to participate in the tablet craze," the source indicated. "Companies have conducted test programs to see how well the iPad will work for workers, and by and large they have worked just fine."
While Microsoft offers a number of software solutions that make desktop work easier, the company also provides a wide range of more complex IT solutions. From SQL Server for database support to SharePoint for large-scale collaborative access, there is a Microsoft product that businesses can invest in to meet their any need.
Enterprise sales big for Microsoft
In fact, Microsoft is such an enterprise-first company that a separate ZDNet report asserted that the organization relies heavily on corporate sales. The source noted that enterprise revenues are the bread and butter of Microsoft, representing the largest single share of the vendors profits.
For this reason, businesses can rest assured that implementing Microsoft solutions is beneficial. The company is vastly experienced in the enterprise market and is more than capable of helping businesses find the right tools to meet their needs.
Investing in Microsoft certification courses is a good starting point for startups. Doing so will give internal IT professionals the skills they need to deploy some of the most trusted office solutions on the market. In the modern business world, having the right technology in place is vital for success. By using Microsoft products, companies can benefit from using some of the most useful systems out there.