Aside from the sleek interface characterized by Microsoft Word 2013, the Office productivity application has a number of functions many business professionals will find attractive.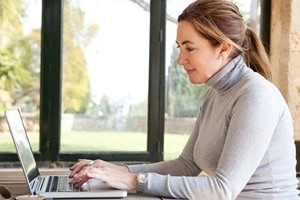 It's easy to use Word for its basic functions, but many of the program's features go unnoticed. Those who have received instruction in the software through Microsoft training courses can identify these useful tools, allowing them to scrap extraneous word processing solutions.
1. Design with convenience
PC World contributor Helen Bradley noted that Microsoft assembled all formatting and styling tools onto a single tab, making them much easier to find. A wide range of new designs were added to the already diverse selection, and a new function allows users to preview layouts as they would look across an entire document.
2. Keep it in line 
Bradley noted that the Alignment Guides display when a photo or other object is linearly juxtaposed with a heading or beginning of a paragraph. Whenever an image, chart or SmartArt illustration is shifted, Alignment Guides show writers whether its position correlates with the aesthetics of the document.
3. Sharing is caring 
Users can now open the same Word document in SkyDrive, enabling them to edit and collaborate on projects together in real time. Even those who don't have Word installed on their machine can access documents through dedicated links, regardless of device or operating system.
4. Get easy insight 
Ginny Mies, a contributor to TechSoup, noted that Word 2013 now allows users to switch between Tracked Changes (which displays all comments made by collaborators) and Simple Markup (which shows the final version of the document, highlighting where adjustments were implemented). This makes it easier for people to look at edits without getting flustered.
6. For readers only 
Mies acknowledged a "minimalist" perception of documents can now be accessed by users. All icons that may distract writers are hidden, and individuals can adjust Read Mode to reformat columns or set the page color to sepia or white on black.
7. Moving pictures 
A feature that is sure to be a hit with media bloggers and other such professionals is the ability to post videos directly into Word documents. An application that wasn't available in Word 2013's predecessor, select "Online Video" from the Insert tab in the ribbon.
8. Get rid of plug-ins 
Finally, Mies recognized the ability to edit PDFs, a capability that previously required additional plugs. PDF documents can be downloaded, opened and edited as Word documents. Even PDFs containing complex images, charts and other media can be manipulated.