Business needs and drawbacks
The collaboration platform has been favored by many organizations, but expanding environments combined with a need to reduce operation costs have made some leaders skeptical of SharePoint's usability. The problem is, a number of businesses lack the educated personnel necessary to optimize the software.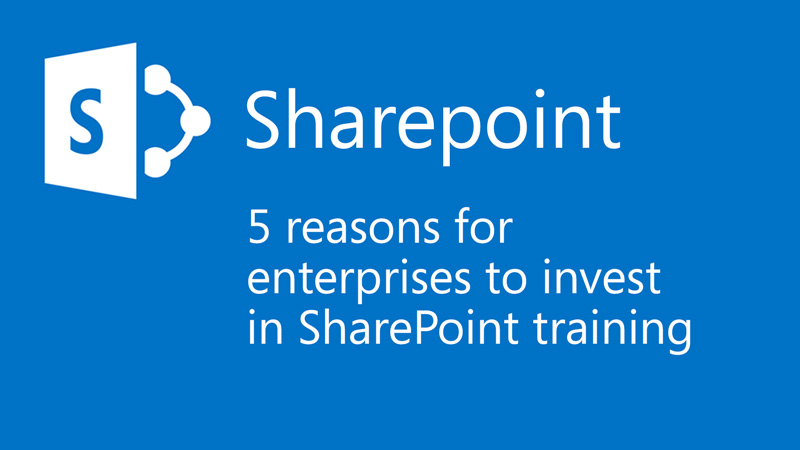 As opposed to reintegrating an entirely different program, companies would greatly benefit from enrolling their staff in SharePoint certification courses. In these classes, students will learn how to:
Manage network activity across multiple devices
Administer communications security protocols
Allocate and redistribute information from multiple connected data centers
Install and integrate applications over an enterprise-wide connection
There are five benefits to educating IT staff members and other professionals in the software, one of which is specific to organizations with stringent regulatory and compliance needs.
1. A boon for law firms
Above The Law contributor Jeff Bennion maintained that SharePoint eliminates the need to scrupulously look for case files and other documents by offering an advanced search function. For example, Bennion can query all documents tagged as "Deposition" Notice" or "Jones v Smith matter."
2. Optimizing performance
CMSWire contributor Paul LaPorte noted that document sharing, downloading, uploading and searching can become more efficient if administrators have the wherewithal to remove binary large objects (BLOBs) from SharePoint. Employing Remote BLOB Storage to externalize data can double the speed in which the aforementioned tasks are typically performed.
3. Disaster recovery and backup
LaPorte acknowledged a technique SharePoint training students are sure to benefit from. Administrators have the ability to employ high-fidelity backups, which provide insurance for configuration files, customizations, content and metadata. This particular method ensures the completion of application-specific auxiliary.
4. Easy to manage
By knowing all the tricks of the software, SharePoint certificate holders can organize and troubleshoot complex, yet critical applications their coworkers use on a daily basis. For example, a collection of backup activities should be stringed together to allow a manager to launch a holistic disaster recovery task.
5. Simple surveillance
As SharePoint is a hotspot for file exchange, administrators need to be able to conduct thorough surveillance and analysis endeavors on the program. The software itself may be targeted by persistent cybercriminals, so being able to monitor all application use and activity is imperative.
If a company is investing in a deployment, it's important that it can leverage its full capabilities. SharePoint classes can provide employees with the education they need to optimize the software's usability.
[course_table filter_keywords="Certified Technical / IT Training&&Sharepoint" hide_columns="2,3,4,5,6″ accordion_title="Microsoft SharePoint Courses"]