As an enterprise-class solution, Office 2013 brought a whole list of new features to its applications, some of which were completely foreign to new users.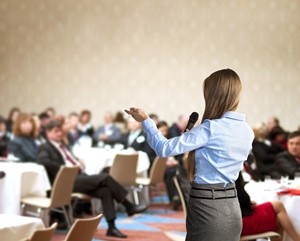 A number of people have taken Microsoft training courses to get better acquainted with PowerPoint 2013, which is arguably the world's most popular presentation development program. In its latest release, Microsoft unveiled not only a new list of template schemes, but a number of productivity tools designed to expedite workflow.
Heather Ackmann, a contributor to Pluralsight, outlined her favorite PowerPoint 2013 functions, focusing on the workability and efficiency of the program. On the other end of the spectrum, PCWorld detailed 10 features that are a little more technical in nature, but still revolve around the goal of improving performance.
1. Diverse access 
Because Ackmann uses PowerPoint both for work and personal use, she appreciated the ability to download and store files in disparate OneDrive accounts. In addition, she stated her appreciation for a function that allows her to log in to either of her profiles without having to visit Microsoft.com.
2. Easy to listen to
PowerPoint 2013 enables users to implement a number of different audio files into their presentations, such as AU, MID, MIDI, MP3 and several other formats. In past versions, getting an audio recording to play throughout a presentation was difficult, but PCWorld noted that Microsoft has drastically simplified the process.
3. Work with each other
Thanks to its integration with the cloud, the program not only allows people to add and view comments more easily, it also enables individuals to post their presentations online. Workers can host events through the cloud and invite attendees to download the project to their computers if they so wish.
4. Get animated
Ackmann noted the "Play From" and "Motion Path End" tools. While the former shows viewers a portion of an animation they select, the latter "ghosts" objects so users can see where they will end up when the animation ends. Although this feature has been prevalent in PowerPoint 2013's accompanying applications for some time, Ackmann noted the installation of a color picker, which can be accessed from the Eyedropper button.
5. Watch it unfold
PCWorld acknowledged the program's versatility with video formats. Both MP4 and MOV can both be used when playing such files, and can also be translated into WMV. A search button allows users to look for videos online and then place them into the deck.
These and other features will be taught in the latest Microsoft certification courses, which will also instruct users how to conduct administrative tasks applicable to PowerPoint and other Office programs.
Watch our most recent Free PowerPoint Webinar:
[sociallocker id="11853″][allvideogallery profile=5 video=58][/sociallocker]
[course_table filter_keywords="Microsoft Powerpoint&&Desktop Application Training" hide_columns="2,3,4,5,6″ accordion_title="PowerPoint Training"]