A growing deficiency of cybersecurity experts in enterprises may cause businesses to enroll IT staff members in Microsoft certification courses and other instruction programs.
This path appears to be the most viable option for organizations that are using more sophisticated software and IT services. As computer technology expands, criminal syndicates and loose associations of cyber-t​hieves find more vulnerabilities to expose.
A need for a standard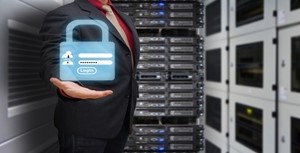 Computerworld contributor Jaikumar Vijayan maintained a thorough revision of current cybersecurity training processes is necessary. All too often, companies implement such instruction programs on an ad-hoc basis, providing no formal, comprehensive education in the subject matter.
Furthermore, the mindset of such "courses" is that protecting IT assets is a residual part of a database administration job. In contrast, security should be a central component of SQL Server 2012 training, not a two-hour lesson detailing the risks associated with running an undefended database architecture.
Instruction programs must educate professionals on how to construct air-tight program infrastructures, make adequate patches, follow best practices and proactively counterattack cyber infiltration techniques.
Establishing an authority 
In regard to these and other necessities, it may be advisable for government entities and private enterprises alike to develop a nonprofit organization dedicated to the following functions:
Dissecting cybersecurity threats, malware, software vulnerabilities and other forms of viruses
Classifying cybercriminal groups and the techniques they often employ
Developing best practices for resolving complex protection deficiencies
Creating advanced defense software that proactively searches for viruses and disassembles their coding
Vijayan noted a study conducted by Salve Regina University's Pell Center for International Relations and Public Policy, which asserted the need for a nationally recognized association of professionals dedicated to standardization and education.
Where are the experts? 
ZDNet contributor Violet Blue noted how many business firms participating in different industries – one of them being foot apparel brand Nike – attended this month's Black Hat USA 2014 conference in an effort to hire hackers. She noted the talent gap is being exacerbated by two factors:
Some organizations, such as the Central Intelligence Agency, only allow U.S. citizens to hold certain security clearances – preventing them from hiring foreign talent.
Businesses are having a difficult time defining what makes a "qualified hacker"
Blue spoke with Juniper Networks Vice President of Strategy and Technical Marketing Engineering Chris Hoff, who maintained vendors need professionals well versed in the cloud, virtualization, reverse engineering, forensics, mitigation and detection. A well-rounded cybersecurity expert is knowledgeable of all these fields, but measuring a person's experience with them proves difficult – as some of the best hackers are self-taught and notoriously known as "black hats."
Check out cyber security courses offered by ultimateITcourses: