The skills associated with big data technology are varied. In some cases, companies are looking for Hadoop specialists capable of integrating the solution into a larger infrastructure.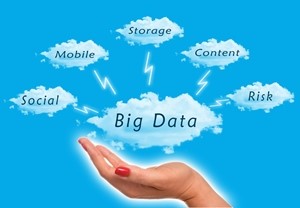 Other times, businesses are searching for data scientists who can qualify information as reliable or incomplete.
Basically, the landscape is diverse. The question is this: Is academia equipping students with the skills necessary to navigate the challenges and handle the responsibilities they'll encounter in the field?
A more work-oriented approach
From the perspective of TechRepublic contributor Mary Shacklett, the instruction universities are providing to students interested in establishing careers as big data specialists isn't up to par. She maintained that big data coursework, when developed by college professors and other such professionals, is "high abstract, theoretical," and almost inapplicable to the workflow of the industry.
Professional certification programs may be the answer to this issue. Courses that are created and run by people who are well acquainted with the tasks, problems and responsibilities that accompany corporate big data projects can set up classes that are more oriented around solving a problem. At the end of the day, a big data specialist's skills are judged based on whether or not he or she could answer data-driven questions, such as:
How will Southeast Asian trade routes be impacted by mid-summer weather conditions in 2016?
Are millennials born between 1991 and 1994 less likely to have kids at an early age than their predecessors?
What the job involves
Smart Data Collective's Bernard Marr commented on the differences between data analytics, data scientists and data architects. Although these roles may be used interchangeably, it's important to distinguish their roles and responsibilities.
Data analysts with experience in SQL, R, SAS, Excel, or Hadoop are being favored over those who do not, but these particular professionals are valued for their knowledge of statistical mathematics. They could either work as a part of a larger team when employed by large organizations, or wear multiple hats if working at smaller companies.
Data scientists focus on creating the algorithms that will crunch the data that was scrutinized by the data analyst. The "scientist" component comes from this professional's responsibility to develop hypotheses and conduct experiments. Knowledge of Python, Java and machine learning is preferred.
Finally, data architects are in charge of determining how businesses will store their data. Distributed storage systems, data warehouses, relational and non-relational databases are all under the purview of these specialists.