Over the past two decades, public organizations from federal bureaus to local townships have procured, developed and implemented disparate solutions in order to meet evolving workflow needs.
Now, some agencies may find themselves with a mess of incompatible deployments, making it difficult for systems administrators to manage all these assets.
Letting go of legacies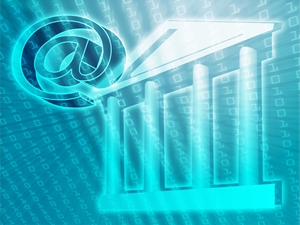 Replacing applications every two years isn't necessary, but failing to do so after 10 years of use can result in long-term operational hindrances. Damien Venkatasamy, a contributor to The Guardian, stated that long-term "inflexible" contracts are partly to blame for this sluggishness.
But there's a bigger issue at play here: the majority of private businesses – those that do not compete in the IT sector – are delivering services and products through the digital space. Therefore, more constituents are expecting any kind of service, regardless of whether it's created by the public or the private sector, to have a digital counterpart.
The problem is, according to Venkatasamy, that in order for governments to deliver the same quality of service through the digital realm as private sector participants do, many of them need to undergo comprehensive system restructures.
Taking it step by step
InformationWeek contributor Chris Steele acknowledged many of the issues cited by Venkatasamy. In order to fundamentally upgrade their systems, governments should start by developing a sound enterprise architecture governance model. This involves assessing which assets are currently in operation and "cleaning" an IT arsenal by conducting the following tasks:
Eliminating requests for duplicate services
Identifying whether one solution can provide the functions supplemented by two
Establishing robust architecture principles
Once all the unnecessary applications are removed, it's important to procure technology that is scalable, flexible and, above all, integrates well with existing solutions that aren't antiquated. This stage involves assiduously vetting all vendor-based software. Steele suggested that if it takes more than six weeks for a vendor to demonstrate the value of an application, then the purchasing department should move on.
Speaking of procurement, Steele advised governments to start off small. For instance, an agency could purchase a 30-day trial offer for a particular team to use a piece of software. This is directly related to the vetting process, but it will make widespread deployment much easier, as sysadmins will have a better idea of what to expect when the time comes.
As with everything concerning IT, taking both a holistic and granular stance of security is imperative. If it's necessary, hiring cybersecurity specialists knowledgeable of specific solutions and how they correlate with other applications is a good decision to make.