The amount of releases Microsoft has unveiled over the past year has often left CIOs wondering whether there's any point in upgrading to the corporation's latest database operating system, SQL Server 2014.
However, the program's consideration of various models of cloud architectures has convinced many C-level IT professionals to enroll their staff in the latest SQL training courses.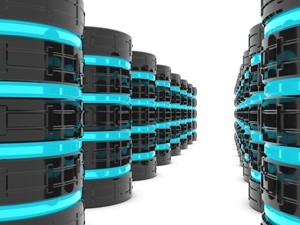 InfoWorld contributor J. Peter Bruzzese referenced the online magazine's review of the software, which received a difficult-to-achieve InfoWorld Test Center score of 9.5 out of 10. Bruzzese, a hard critic himself, agrees with his colleagues' estimations. He noted that one of the signature components of SQL Server 2014 is its heavy consideration for cloud users, as well as businesses that require advanced data center oversight.
Upgrading performance 
Enterprise Apps Today conducted a thorough analysis of the solution, claiming that the program itself contains numerous performance improvements database professionals can't afford to ignore. The first thing Microsoft did was implement in-memory tables and intrinsically compiled stored protocols to increase processing abilities, but these were basic features compared to the advances Microsoft made with the solution.
The source noted that in SQL Server 2012, an administrator had to use an iSCSI LUN – a unit of storage – for each instance in order to conduct transactions with clustered storage devices. In addition, users were only able to initiate a maximum of 24 instances per cluster. With SQL Server 2014, these hindrances are eliminated, allowing operators to conduct unlimited cluster actions.
Azure weighs in 
Bruzzese noted that SQL Server 2014 has backup to Microsoft Azure and enables administrators to transition on-premise databases to SQL Azure, providing a step-by-step guide through the Cloud Migration Wizard through SQL Server Management Studio 2014. Yet, the capabilities just start there.
The new solution allows IT professionals to create virtual machines to host SQL 2014 and launch servers by using the Deploy a SQL Server Database tool. However, the greatest capability SQL Server 2014 offers is in-memory support for online transaction processing, which enables enterprises to store exponentially more data than with traditional hard disks. The only thing database experts need to be aware of is that the tables must be optimized for memory as opposed to disks.
From what those at Enterprise Apps Today and Bruzzese are saying about the program, it's safe to say that obtaining Microsoft training in SQL Server 2014 will work to the benefit of numerous companies working with cloud technology.