One of the many concerns executives have on their minds today is data protection.
Although cloud technology has enabled Microsoft to enhance its customers' file sharing and application development endeavors, cloud computing stirred apprehension among those who are unfamiliar with the security protocols leveraged to protect virtual networks.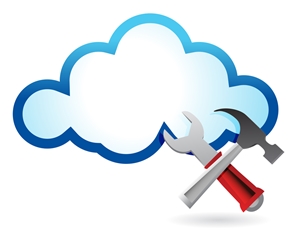 To the satisfaction of enterprises interested in using Office 365 or Microsoft Azure, Microsoft recently took two significant steps toward ensuring their cloud products have top-notch defense features. The improvements are likely to convince many organizations to adopt the Redmond, Washington, corporation's latest offerings, which in turn may incite interest in Microsoft certification courses.
Strengthening cloud infrastructure 
According to Redmond Magazine, Microsoft recently extended its security for Azure, and is set to launch a new anti-malware program – which will be available for both the company's cloud services and virtual machines. Microsoft also plans to add encryption to its Office 365 service. Microsoft's Server and Tools Business Corporate Vice President Brad Anderson detailed the offerings in a keynote address at the TechEd conference in Houston on June 2.
Partnering up 
One of the most exciting developments was Microsoft's partnership with Symantec and Trend Micro, the latter of which has claimed that its Deep Security and SecureCloud provisions will give network administrators the ability to manage threat and data protection controls for virtual machines deployed in Azure. Intrusion detection, prevention and encryption are also expected to be included.
Redmond Magazine also acknowledged that Trend Micro's PortalProtect solutions will be given to Microsoft customers conducting SharePoint workloads on Microsoft's IaaS system. The latest SharePoint training classes deal heavily with cloud-based task querying and management, so this additional level of protection is appropriate.
Taking a social stand 
On a different note, CBR Online reported that Microsoft has asserted its position as an opponent of the National Security Agency's spying practices. The move has been perceived as an initiative to protect its customers from intrusive, government-sanctioned surveillance and boost consumer confidence in Microsoft's commitment to security.
"We all want to live in a safe and secure world and governments – including the U.S. government – play a vital role in helping protect our communities," said Microsoft's Legal and Corporate Affairs Executive Vice President Brad Smith, as quoted by the source.
Smith and his associates demanded that search warrants not be used to seize data outside of the country, that public authorities redraft the foreign intelligence surveillance court and that the NSA stop hacking data centers and cables.