More organizations are starting to deploy third-party cloud solutions as cost-cutting tools.
Companies can reduce their IT budgets by outsourcing their IT management initiatives, as doing so limits the need to purchase new hardware. Cloud systems are also less expensive to operate. Because they are more efficient than legacy technologies, cloud platforms can help businesses save money on energy bills as well.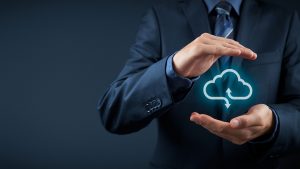 In fact, TechRadar reported that a recent survey from Computer Economics found companies that migrate the majority of their IT functions to virtual environments can reduce IT spending by 15 percent. With such significant savings, it's no surprise that organizations are rapidly embracing the cloud.
While the shift to the cloud has proved advantageous for today's enterprises, it has also challenged them. More companies are faced with the prospect of managing new and constantly evolving IT solutions than ever before.
Outsourced management challenges
In particular, organizations have found it difficult to determine just how to manage third-party cloud services. Although these efforts are outsourced, companies still need internal IT leaders to monitor such environments.
According to The Australian, officials with Gartner agree that just because outsourced cloud instances are increasing, organizations can't simply ignore putting the resources and personnel in place to manage virtual settings.
"It is not a matter of 'I am going to ship it all outside of my organization and kind of wash my hands of it' there is still going to be a need internally to manage all of this and this is what many organizations forget," said Gartner's Managing Vice President Ian Bertram, according to the source.
Bertram went on to indicate that the move to the public cloud has increased the need for IT teams to figure how these architectures should be used. One aspect of cloud deployment organizations need to consider is what programs and applications they will invest in to optimize their virtual environments.
Training investments useful 
With the right Microsoft certification courses, IT professionals can gain the skills they need to launch a number of useful cloud programs such as SharePoint and Office 365.
Used by a large portion of enterprises, Microsoft's various cloud offerings can be a great launching pad for IT workers who are inexperienced with the cloud. Investing in Microsoft training courses will give them the knowledge they need to install these applications and help the staff get used to leveraging the software.