Microsoft's Azure and other cloud services are gaining traction among enterprises seemingly every year, and leaders are looking for professionals with the wherewithal needed to integrate these systems into their infrastructures.
With Azure comes a variety of technologies, not just proprietary software developed by Microsoft. Hadoop and Docker are two of the most notable open-source solutions that are essential components of the Azure ecosystem. Training in these and other associated systems may be on the agenda for those leveraging Azure in whatever way is most appropriate for them.
The salary spread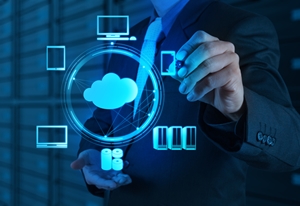 Redmond Magazine contributor Jeffery Schwartz referenced a survey – conducted by the publication – of professional salaries in 2014, focusing on work skills pertaining to Microsoft technologies. In general, solutions such as SQL Server, Systems Center, Windows Server, Exchange Server and Windows PowerShell were valued quite highly among companies, as those possessing knowledge of these releases received greater average salaries than the previous year.
However, the people who got paid the most possessed certifications or skill sets in data warehousing, cloud computing, Hadoop (experts in this particular solution received $144,643 on average) and NoSQL. On average, Azure specialists earned $116,552 per year in 2014, which made it the highest-paid specialty in a technology produced by Microsoft.

"IT professionals who have jumped on the Microsoft Azure and big data bandwagon have done well this year, while those with more traditional technology skills saw modest increases in their average salaries and in some cases slight declines, depending on their specialties," noted Schwartz.
Investing in Azure 
One of the reasons why Azure is growing in popularity is likely because of Microsoft's consistent reinvestment in the technology. For instance, Mike Wheatley, a contributor to SiliconANGLE, noted the company recently unveiled its G-Series virtual machines, which provide Azure customers with up to 448 gigabytes of memory, 32 virtual CPUs operating on Intel's Xeon E5 v3 chips and 6.6 TB of solid state storage.
Why so much horsepower? A sizeable contingency of Azure customers are using the cloud service to host and/or deploy asset-hungry solutions such as NoSQL databases and extensive customer relationship management solutions.
In addition to the G-Series VMs, Azure also released the Key Vault provision, which allows Azure users to store and manage keys on hardware security modules that are hosted in Microsoft's data centers.
Although Amazon Web Services is still regarded as the top cloud solution, Microsoft isn't backing down, and is leveraging whatever innovations it has at its disposal to establish itself as No. 1.