The technology sector has been in a state of perpetual flux and continuous innovation for years now, leading to some of the more powerful, affordable and transformative solutions and products to ever be released.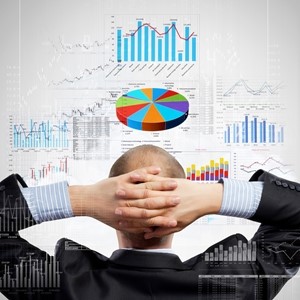 Enterprise mobility, cloud computing, big data and the Internet of Things have quickly turned the world into what would appear to be a science fiction fairy tale to individuals living only a couple of decades ago, and the speed of change is far from slowing.
One of the main stresses many companies have started to feel is the talent gap preventing them from acquiring the necessary skills on hand to handle these novel technologies, and that problem too shows no signs of easing any time soon. Rather, studies indicate that some of the most sought after skills will also be among the least available in the jobs market throughout the next few years, and this really impacts all companies given how many rely upon IT to function on a daily basis.
For the purposes of this article, it is worth explaining why investing in big data courses for employees is a worthy endeavor, to say the least, and just how many businesses – regardless of size or industry – might benefit from taking this approach to skills development. After all, these technologies will simply not come back with the highest returns possible when the adopting firm does not have employees who can support, maintain and optimize the tools every day.
This understanding begins with the recognition of big data's serious benefits.
Purely advantageous
BetaNews recently likened the use of big data in decision-making to shooting fish in a barrel, asserting that the tools, when managed properly and leveraged for the right reasons, are significant drivers of accuracy and performance. The source did note that many companies will end up embracing the tools without having clear goals and objectives, or the knowledge necessary to achieve those landmarks given the intricacies of the technology itself.
Furthermore, the source stated that technical skills related to data science are not the only ones that will be needed to truly capitalize on this technology, as traditional business analysis training is also critical to make sense of the results. Although some visualization solutions are now making it easier for just about anyone to read the reports, this does not mean that every individual in the world can naturally interpret the insights and findings generated by big data.
Rather, BetaNews argued that correlation versus causation is a distinction that still must be at least partially decided upon by skilled professionals in the art of data science and general analysis. With the right training, all companies can indeed begin to better manage these aspects of big data.
All inclusive
Forbes recently argued that while small business owners might be worried about the fact that they are too young or untested to embrace a technology as novel as big data, they should actually be rejoicing that the tools will be accessible before long. This has been another major trend in IT innovation, in that the average small business is far more capable of adopting modern tools given enhanced affordability and intuitive management demands.
However, entrepreneurs will still need to ensure that they have the right types of skilled staff members on hand to deploy, maintain and optimize big data tools, and these can be garnered with the right business analysis and digital analytics training courses. Considering just how many rewards can be enjoyed following the successful implementation of big data, courses relevant to the skills needed are more than worthy of investment.