All too often, a person's education ends upon graduating from a university. The average organization leaves something to be desired as far as instruction regarding specific skill sets and software is concerned.
Companies participating in the IT industry seem to unveil a new set of solutions on a yearly basis, obligating businesses to enroll their staff in programs such as Microsoft certification courses.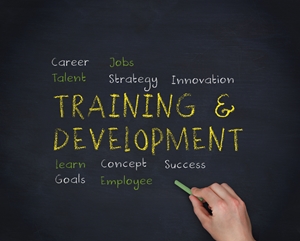 Left to struggle 
Utilizing the latest release from Microsoft or another IT-focused corporation is a good way for businesses to remain competitive, but dumping new technology on an uneducated workforce can be frustrating for both executives and their subordinates. It's not that the solution itself is inadequate, it's that those using it don't know how to make the most out of it.
According to Financial Post, Canadian enterprises have consistently failed to reach an impressive level of productivity and innovation, due in part to an overwhelming lack of employee-sponsored skills training. The source stated that in 2009, only 31 percent of Canadian workers aged 25 to 64 participated in some kind of non-formal, job-related education. Although post-secondary education institutions have been encouraged to integrate classes touching upon work-related skills into their curricula, employer investment in these programs has declined 40 percent over the past two decades.
Equipping them with knowledge 
Financial Post noted one of the reasons why organizations are so reluctant to invest in SQL training and other similar courses is that many leaders are concerned competitors will bereave them of newly educated workers. However, the source referenced a study conducted by The Conference Board of Canada, which showed that higher spending on employee instruction and efforts to create robust enterprise learning cultures reduces turnovers, increases staff engagement and improves productivity.
Instructor-led, interpersonal classes regarding certain technologies or skill sets makes staff members feel more confident in their employer's ability to further their careers and ultimately make their lives much easier. Windows IT Pro wrote that getting certified on a product, software or collection of solutions greatly improves a employees' professional acumen, in turn giving them the confidence required for them to perform their job adequately.
Take Microsoft's invigorated commitment to cloud computing as an example. After years spent supporting a legacy version of Dynamics AX, an IT team may feel slightly flustered at the prospect of providing administration for a solution that works on cloud servers. Sponsoring their enrollment in a Microsoft training course consisting of classes diving into cloud-based Dynamics AX software will ultimately result in a return on investment that goes beyond financial worth.