The health care sector has been a hotbed for technological innovation and implementation throughout the past several years, with medical organizations embracing the latest and greatest solutions and services to become more efficient and bolster patient experiences.
In fact, some technologies have become mandatory, including the highly complex matter of electronic medical record systems that are required under legislation in several nations.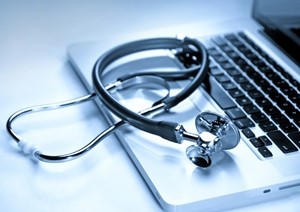 Now, while each type of technology needs to have some form of educational accompaniment, medical firm leaders cannot forget the impact that these new deployments will have on existing infrastructure. In many instances, more robust and modernized SQL training might be necessary to keep IT administrators and professionals capable of maintaining secure, reliable and agile frameworks to act as the foundation for these more advanced services and technologies.
What's on the docket?
Forbes recently listed some of the more significant emerging technologies in the medical IT arena, affirming that telemedicine, automation, sensors, patient care personalization and more are all beginning to challenge managers across the industry. In virtually all of these movements, a company will quickly impact the underlying infrastructure, bringing to light any breaks in the chain of management or vulnerabilities in the systems themselves.
When IT professionals and managers possess a high level of knowledge in these matters, the chances that the organization will inherently be better-positioned to not only capitalize on new investments, but also enjoy stronger continuity in the process. According to Forbes, the rules of engagement with respect to educating medical professionals is shifting in the digital direction as well amid this constant proliferation of new tools and services.

As such, IT should also be aware of the changes needed to keep point players in comfortable and productive positions, focusing on identifying the areas that might be lacking with respect to expertise and moving quickly to plug these gaps.
Why SQL training?
Medical firms – like many other entities across industries today – have obligations related to regulatory compliance, reliability of systems and general efficiency of spend given the need for optimal patient care. When SQL knowledge is lacking in an IT department, all of the components involved that have some form of relationship with databases will be at risk of malfunctioning, operating inadequately or being at risk of significant disruptions.
As such, SQL training can have further benefits to a business than simply understanding programming language.