Big data and information analytics are becoming more common within business and government sectors.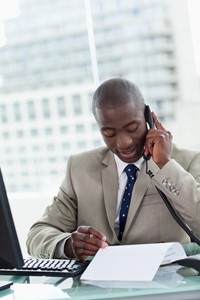 Microsoft Azure is a possible competitive edge for organizations within these industries, as many have already incorporated big data into their programs. This concept is not just available for large corporations alone – Microsoft has ensured that its software is compatible for any-sized firm.
Information technology employees may study and learn about new features and extensions of Microsoft Azure by taking Microsoft training courses.
Better accessibility
According to Forbes, the company wants Azure cloud to become the go-to program for those looking to streamline workloads. To make this easier, Microsoft Azure is now compatible with Linux. This has been created out from Microsoft's deal with data integration company Informatica, which will make the Informatica Cloud tool available on both Linux and Windows machines for Azure.

"Our goal is to make big data technology simpler and more accessible to the greatest number of people possible: big data pros, data scientists and app developers, but also everyday businesspeople and IT managers," T. K. Rengarajan, corporate vice president of Data Platform at Microsoft, and Joseph Sirosh, corporate vice president of Machine Learning at the vendor, wrote in a blog post. "Azure is at the center of our strategy, offering customers scale, simplicity and great economics. And we're embracing open technologies, so people can use the tools, languages and platforms of their choice to pull the maximum value from their data."
Information Week added how Azure HDInsight for Linux allows companies to process huge amounts of data. Developers may even use their preferred language to do so. Features like this make the program more accessible to employees and improve their productivity.
Improved big data analytics 
Another expected development for Microsoft Azure's data mechanics is Storm, an open-source stream analytics tool. This will be an addition to the HDInsight platform, according to Forbes.
Rengarajan's and Sirosh's blog post discussed how Storm can process millions of data "events" as they are generated by sensors and devices, all in real time. It's an open-source program, which adds to the accessibility characteristic Microsoft is trying to achieve with its programs.
Microsoft has shown great support for open-source programs, and the blog post reiterated how important it is to create a community around software. For example, data scientists can share information via Twitter and LinkedIn about experiments they've conducted and what the public can learn from them. This encourages the creation of new algorithms and innovations in the Microsoft community.