The cloud has had a huge affect on the IT community, influencing changes and expectations within the corporate world.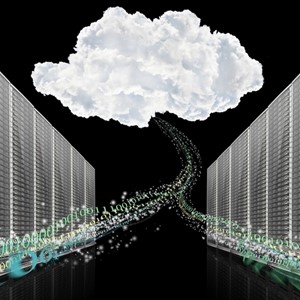 It has also begun to impact startups into what they call "industry cloud" businesses, according to Forbes. Industry cloud ventures focus on offering cloud services tailored to particular industries, Tieto reported. This is great news, as more organizations are looking for technology that is tailored specifically to themselves and their processes.
These expectations have greatly affected the IT world in regard to how the cloud is offered.
CRM software integration
Forbes highlighted how cloud services are expected to be offered in a "layer cake product strategy." Software of the 21st century must come with a variety of benefits to be useful, including CRM solutions, automation and data analytics. These industry cloud providers are expected to give companies these characteristics through the cloud.
Technology tools like the cloud have given organizations better penetration in the market. CRM software allows users to view customer histories and determine how they might react to product offerings. Employees can build on these statistics to encourage long-lasting relationships in the company.
Big data to determine customer patterns
Data an​alytics have become a huge part of business processes. Gathering statistics on customers and product services have helped organizations determine key characteristics of consumer behavior, according to Forbes.
For example, a business can create reports and alerts that can prompt employees to change their own choices. This data can establish customer patterns and meaningful determinations by workers in regard to sales and marketing. The cloud has begun to incorporate data analytics to give companies these advantages. Those in the IT industry that offer cloud services may have a competitive edge by offering big data analytics within their programs.
Education for innovation
Forbes discussed the fact that industry cloud enterprises need to have a variety of professionals on their side to establish domain expertise. This includes a co-founder or executive who has been on the front of the industry they're working with to determine the best options the cloud service can offer.
IT professionals have to adapt to the changes in the cloud so they can offer the best to companies. Using resources such as Microsoft certification courses and SQL can always improve creativity and innovation in this field and develop ideas to innovate these kinds of services. When IT workers are looking to create a startup or offer industry cloud products, these educational tools can always help them become prepared for the industry