Although an unorthodox assertion, there's one way in which SQL Server 2012 training can help database administrators improve their company's customer service.
This hidden capability lies in SQL Sever 2012's Hyper-V tool, which enables IT system managers to deploy server virtualization. For those unfamiliar with the technique, it allows a physical machine in a data center to be partitioned into multiple virtual servers, with each unit running a specific application.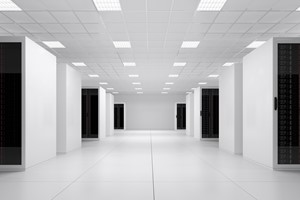 Feasible support 
As far as share of the virtualization software market goes, Microsoft appears to be one of the top developers. Virtualization Review contributor Keith Ward acknowledged findings in Gartner's latest Magic Quadrant study on x86 software-defined server infrastructures.
Despite the fact that VMware claims the No. 1 slot, Microsoft has posited itself as a viable competitor. Apparently, pricing pressure is dampening VMware's once commanding hold on the sector. Hyper-V's performance and product quality are beginning to measure up as well.
"Microsoft has effectively closed most of the functionality gap with VMware in terms of the x86 server virtualization infrastructure," reported Gartner, as quoted by the source.
Support for CRM 
With Microsoft's price model growing more appealing to enterprises, adoption rates may continue to increase. Still, how can Hyper-V fuel customer support endeavors? According to MSDynamicsWorld contributor Mark Anderson, Microsoft Dynamics-based software can be integrated with VMs to release workload stress.
Anderson referenced the success of Dynamics CRM specialist Henry McCallum, who maintained Hyper-V can be "a tremendous asset" for a number of his clients. One of his customers, a company that does business with 65 restaurant chains, develops a eatery management and accounting solution constructed on top of Dynamics CRM.
At 3 a.m every morning, the developer's customers deploy their nightly reports. McCallum said that's 600 venues entering data at once, and one SQL Server isn't going to be able to manage such activity independently. What's more, because the restaurants allow customers to file reservations and conduct payment transactions among other things, there can't be any downtime.
"Hyper-V allows me to augment my server allocations, memory, RAM, network cards, so I don't need to go out and put new boxes in," McCallum told Anderson.
One of the greatest capabilities of using Hyper-V is its "sandboxing" function, which enables administrators to partition several components of the software and assign each one its own virtual machine. By doing this, IT managers can assess any previously hidden bugs, snapshot individual parts of the system and further organize data.
SQL training and other instruction courses outline all the tricks and actions professionals can use to dissect and improve their Dynamics solutions.
[course_table filter_keywords="hyper-v" hide_columns="2,3,4,5,6″ accordion_title="Hyper-V Courses "]