Windows Phone's compatibility with Microsoft Office applications is probably the main reason why businesses would consider enrolling their staff in a Microsoft training course dedicated to the mobile front.
However, critics of the handset maintain the Redmond, Washington-based corporation still has a long way to go if it wants enterprises to invest in its devices. As of now, Microsoft's share of the smartphone operating system market remains lackluster – a mere 3.5 percent, according to Redmond Magazine.
Is 8.1 the real deal?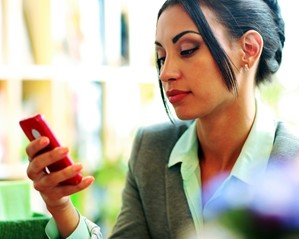 According to Slash Gear contributor Nate Swanner, there are a lot of attractive features that comprise Windows Phone 8.1, especially for consumers looking for a digital voice assistant. Those already using the Nokia Lumia 1020 with AT&T are set to receive Cortana, Microsoft's answer to Apple's Siri and Google Now's voice assistants.
But what sets Cortana apart from the competition? Swanner acknowledged the program as incredibly "smart," and does an amazing job at satisfying vexing questions and performing complex (but not too complex) tasks. When setting up Cortana, the software asks users a series of questions regarding their preferences, needs and what they do most often.
Skype has been added as the smartphone's signature text and video call application. In addition, 8.1 features the Action Center, which hosts device-specific functions such as Airplane Mode or Bluetooth.
What's needed? 
Once Cortana is developed further into a business-facing application, organizations will likely turn their attention to the struggling device. Being able to ask the software to perform complex tasks will make Windows Phone 8.1 appear much more feasible to procure.
For example, being able to ask Cortana to access OneDrive, obtain a specific Excel file and give you a rundown of its contents would be an incredibly useful function for a professional who's trying to multitask on the go.
Where are the essentials? 
CNET noted that Microsoft's Windows Phone Store recently reached 300,000 apps in June of this year, featuring a number of essential tools necessary for any smartphone user to access. Still, the number is dwarfed by Apple's 1.2 million count. This statistic hasn't discouraged Microsoft from pressing forward, however.
"In the past year alone the Windows and Windows Phone app catalog has grown 94 percent, while the number of active developers has grown by 50 percent," said an unnamed Microsoft spokesperson, as quoted by the source.
Microsoft also launched an initiative in order to encourage engineers to easily create applications that can be accessed through PCs, tablets and smartphones. This endeavor should boost interest in Windows Phone, but it may be a while until enterprises jump on board.