If it's one product consumers and businesses alike know they can rely on, it's Microsoft's signature productivity software.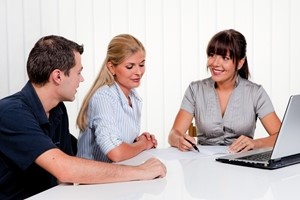 The cloud-based solution, Office 365, enables users to save documents to OneDrive and access those files from any Internet-connected devices, anywhere. Now, the company is set to unveil a new Office 365 provision geared specifically toward lawyers and other professional services, an event that may spawn newfound interest in Microsoft training.
Satisfying the law 
Dubbed Matter Center, the add-on is designed to allow legal teams to easily find, edit and collaborate on documents through the cloud, according to InfoWorld. Microsoft is lauding the program as a replacement for cloud-based document management software, and possesses a feature personnel are likely to find quite useful.
One particular function allows staff to search for documents in Word and emails in Outlook. Surpassing the use of a basic engine, it enables workers to pin frequently accessed files and tag them as belonging to certain law cases.
What does it foreshadow? 
While Microsoft tries to make a name for itself in the increasingly competitive mobile device market, it continues to enhance Office in whatever way it can – Matter Center is an example of this fact. With this in mind, it's interesting to speculate whether Microsoft will unveil other Office add-ons tailored to accommodate various industry verticals.
For instance, it's possible that future Office 365 updates will include customizable features each geared toward utilities, financial services, media, health care, manufacturing and a list of other economic sectors. If such a program is unveiled and exceeds user expectations, mass migration to this hypothetical solution may occur.
Why Microsoft training may be necessary 
In that respect, Microsoft certification courses may grow more popular among IT professionals. Moving from Exchange or SharePoint to Office 365 takes the wherewithal and strategic planning needed to implement a secure, reliable solution. Network World acknowledged that businesses moving to the productivity suite require the following features:
A security architecture that enables administrators to assign access permissions and implement protection software that effectively deters infiltration attempts. The architecture should be compliant with federal and state regulations such as HIPAA and the Sarbanes-Oxley Act
Uptime that will allow professionals to work in a truly seamless manner, enabling them to access critical applications from multiple devices. In addition, smartphones and tablets must have their own Office 365 security features.
Implementing these two critical functions requires the expertise professionals can obtain by enrolling in a Microsoft training course.
[course_table filter_keywords="Microsoft&&Certified Technical / IT Training" hide_columns="2,3,4,6″ filter_for_columns="2″ accordion_title="Catalog of Microsoft Certified Courses"]
[course_table filter_keywords="Desktop Application Training&&Microsoft" hide_columns="2,3,4,6″ filter_for_columns="2″ accordion_title="Catalog of Microsoft End User Courses"]