Microsoft training in Internet Explorer teaches enrollees how to monitor website traffic, manage company-wide networks and establish security protocols.
The question is: Will professionals need to brush up their knowledge for the future IE?
No more support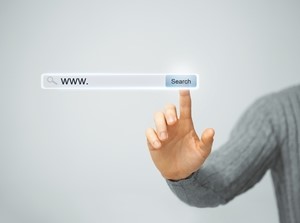 According to InformationWeek, starting in January 2016, Microsoft will cease to support IE 8, obligating Windows Server 2008 administrators to use IE 9. In addition, Windows 7, Windows Server 2008 R2, Windows 8.1 and Windows Server 2012 R2 users will have to access the Internet through IE 11.
This move coincides with Microsoft's belief that its customers should use the latest IE versions because it allows them to gain access to a wealth of new technologies and services.
In addition, the more people who use new IE deployments, the more interested Web developers are in creating new applications through the solution. In regard to this factor, the source noted Microsoft's intention to divulge more information to engineers regarding IE's construct.
Challenges ahead 
Because IE 8 is the default Internet OS of Windows 7 – the most popular OS in the world – it may be difficult to prompt desktop users to make the transition. Developers have built entire experiences around IE 8, so there's not much to prompt them to invest the time and resources needed to support later IE versions.
2016 is still a ways away, and by then Windows 9 will have been unveiled. While not a whole lot of news has been released regarding the OS's accompanying IE provision, developers can only hope the solution will be devoid of the security woes that plague earlier IE releases.
What's in store? 
In regard to protection concerns, it seems Microsoft is answering the need for a tighter Web platform with strong defenses. Tech Times reported the corporation will release an IE update that will deny old Java solutions to improve security.
Specifically, outdated ActiveX controls are vulnerable to malicious and hacked websites. Once hackers expose ActiveX's commands, they can potentially control computers running the program remotely. Last year, Java systems made up 84.6 percent to 98.5 percent of all grievances pertaining to exploit kits. The Microsoft IE update is expected to be implemented August 12.
Hopefully, this move is foreshadowing a time during which Microsoft reassess IE's entire security architecture. In order to remain competitive, the company is focusing more on creating solutions that are more reliable and systematically sound than past releases.