SharePoint training has proven a significant boon for professionals in need of a protected, dynamic document sharing and editing platform.
While earlier versions of this Microsoft solution were rolled out as on-premise deployments, many businesses are migrating to SharePoint Online, which is hosted in Azure, Microsoft's cloud provision. Concerns over Software-as-a-Service model's usability and security have been answered, providing organizations with a SharePoint they can rely on.
Managing volume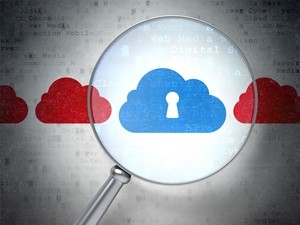 Suppose a company provides SharePoint to its 40,000 employees, with each worker sharing at least one file with two staff members per day. That's a lot of data for administrators to organize on a consistent basis. EWEEK noted Microsoft is mitigating this issue by simplifying storage management in SharePoint Online.
While automated controls and functions provide IT departments with a better view of company SharePoint usage, SharePoint Senior Product Manager Mark Kashman asserted users will now be able to reuse and repurpose an enterprise's total storage capacity.
If a user "had a site collection's storage quota set to 100 gigabytes in the old model and were only using 20GB, it now has a usage limit of 100GB in the new model, and returns 80GB back to the tenant storage pool," noted Kashman, as quoted by eWEEK.
As one can imagine, the automated features recognize this function and apply it when appropriate. However, manual administration can occur if users prefer that process.

Keeping it locked 
So, there are less limitations on how SharePoint customers can manage data volume, but has Microsoft taken any measures to secure it? According to CMSWire, Microsoft introduced Data Loss Prevention to SharePoint Online's arsenal of features.
For those who are unfamiliar with DLP, it provides a list of data transfer protocols that allow administrators the ability to assign priority to communications containing particular sensitive information. News articles referring to hackers who have gained access to email and data transaction platforms have prompted organizations to favor solutions possessing tools that deter attacks that compromise such environments.
SharePoint isn't the only program that's benefited from DLP. The source noted OneDrive recently received the service, which will benefit millions of customers storing critical documents in the cloud infrastructure.
In order to dig deeper into SharePoint's storage and data protection functions, administrators should strongly consider the benefits of enrolling in SharePoint classes. Live instruction in a small classroom environment provides students with a comprehensive instruction course that covers every function SharePoint users need to be cognizant of.
[course_table filter_keywords="Certified Technical / IT Training&&Sharepoint" hide_columns="2,3,4,5,6″ accordion_title="Microsoft SharePoint Technical Courses"]
[course_table filter_keywords="Microsoft Sharepoint&&Desktop Application Training" hide_columns="2,3,4,5,6″ accordion_title="Microsoft SharePoint End user Training"]