Small, midsize and large companies interested in bolstering customer service or enhancing distribution may enroll staff members in Microsoft training programs focusing on Microsoft's Dynamics solutions.
While IT administrators will learn how to sync databases with Dynamics and secure the solution's architecture, users will receive instruction in creating customer profiles, initiating logistics operations and conducting a wide array of other tasks.
NAV joins the mobile front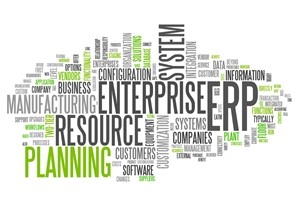 Microsoft Dynamics NAV, an enterprise resource planning solution designed for small and midsized businesses, was previously unaccessible to tablet and smartphone users until mid-September. According to eWEEK contributor Pedro Hernandez, Microsoft unveiled iOS, Android and Windows applications for Dynamics NAV.
The release of these tools couldn't be timed any better. Hernandez acknowledged that workers at SMBs across the globe are increasingly using tablets to improve their productivity. The writer referenced a survey of 300 IT professionals conducted by Dimensional Research, which found 97 percent of respondents asserted mobile access to business software and information makes personnel more productive.
What will users encounter upon opening these apps? Hernandez acknowledged some of the functions and displays Dynamics NAV customers will see:
Graphs, pie charts and other visualizations of applicable data take up the majority of the Key Performance Indicators screen
Touch-based navigation is a readily available option, enabling users to browse customer profiles, invoices and other data with ease
Lists can be transferred to Excel or Office 365
Tablet users can prioritize their content by rotating their devices
While Windows mobile platforms aren't prevalent, they do offer an attractive feature: two applications can operate side by side.

Desegregating Dynamics CRM 
Administrators who have enrolled in Microsoft certification courses for Dynamics CRM have noticed the solution's disparate nature – the software's sales and marketing features are distinguished. However, Microsoft has apparently changed this factor.
The Redmond, Washington-based company asserted Dynamics CRM now enables salespeople and marketers to collaborate much more easily, and includes data collection tools that provide professionals with insights into how campaigns affect customer perceptions.
Constellation Research Founder and Chairman Ray Wang lauded the revamped Dynamics CRM for its cohesive nature.
"Closing the gap between marketing and sales is required for a successful customer experience," said Wang, as quoted by Microsoft. "Organizations need tools to track the customer interactions from marketing to sales and back, collaborate on leads and opportunities, and measure the metrics that matter to both sales and marketing."
For example, sales staff can now access campaign calendars and other marketing information. Not only does this improve workflow, it also enables businesses to be better develop consistent brand positioning.