A healthy mix of team-building skills and transaction authorization knowledge need to be provided to database administrators working for retailers and other organizations.
The most arduous time of the year 
The holiday season is just around the corner, a time in which many companies accumulate 40 percent of their annual profits, according to Database Journal. Because the amount of purchases is so high at the end of the year, database performance and security must be optimized.
In order to enhance these capabilities, enrolling DBAs in the latest SQL training courses may be necessary for enterprises handling complex data architectures. Not only should DBAs gain a comprehensive understanding of relational servers, but NoSQL environments as well.
A focus on recovery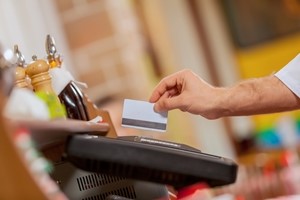 Point-of-sale applications and other solutions that support retail customer transactions often become overworked during the holiday season, causing some to fail. For this reason, it's imperative DBAs are aware of all available options in regard to disaster recovery.
Database Journal maintained that classifying systems by priority is extremely important. While some databases can afford to be offline for more than an hour, a few servers may have to be brought back online as quickly as possible. Redefining business continuity standards now as opposed to later is a necessary step.
Defining accessibility 
Utilizing all available database access performance capabilities necessitates thorough instruction. For instance, if a company uses SQL Server 2012, then providing instructor-led training to DBAs before the commencement of the holiday season will allow them to use all available resources.

Specifically, classes should focus on taking advantage of internal space. Database Journal noted the majority of DB2 tables are configured to possess unused volume, allowing for additional data to be inserted without influencing preexisting clusters. For example, to prevent engines from placing new products away from items possessing similar numbers, DBAs can order servers to aggregate tables across free space, which expedites query time.
Don't forget teamwork 
TechTarget noted soft skills shouldn't be disregarded either, and that DBA teams must be created based on specific tasks or requirements. To ensure continuity during the holiday season, it may not be a bad idea to segregate DBA teams based on four priorities:
Security
Performance
Recovery/Backup
Availability
While these teams should always maintain communication with one another, allowing professionals to focus on one task during long periods of high traffic will improve service quality. Attempting to handle disparate needs at once can allow missteps or even vulnerabilities to occur.