Over the past year, Microsoft has been working consistently to synchronize the sales and marketing capabilities of Dynamics CRM, its signature customer relationship management solution.
For financial institutions, leveraging features that enhance the banking experience – whether for business or consumer customers – is imperative. End-user Microsoft training in Dynamics CRM can give bankers the wherewithal to perform a number of tasks, such as:
Recommend special services such as online banking or free checking, based on past interactions
Aggregate and analyze data to develop loans specified to a customer's needs
Receive mobile alerts when an account holder requests information
A competitive solution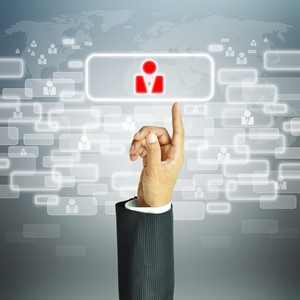 While Salesforce is largely considered the cream of the crop, this assertion has only motivated Microsoft's Dynamics department to step up its game. Top Tech News referenced a showcase Microsoft conducted at Sibos 2014 Boston on October 2, in which the software developer noted several banks that have adopted Dynamics CRM.
Microsoft asserted that more than 40,000 organizations and 4.25 million people are using its flagship CRM program, which is deployed in conjunction with software such as Microsoft Outlook, Office 365, SharePoint and Lync. Cohesively, these technologies are synchronized to deliver a solution that is "customer-first" oriented.
"Our technology team considered Microsoft Dynamics CRM and found that it was everything we wanted and more," said Citibank Global Chief Operating Officer Dena Brumpton, as quoted by the source. "Most important, it could serve as a global solution and integrate with the platform we were currently using."

A need for security 
For financial institutions using Dynamics CRM, enrolling staff in Microsoft certification courses detailing how set access permissions, apply encryption and conduct other security responsibilities is imperative. Although the software doesn't have a poor reputation in regard to data protection, banking professionals should know how to sanction sophisticated defense protocols.
According to Bloomberg, JPMorgan Chase recently encountered a data breach that allowed hackers to access information on 76 million homes and 7 million small businesses. While the bank asserted no account numbers were lost, names and other contact data were stolen. Patricia Wexler, JPMorgan's spokeswoman, noted attackers were able to classify victims by categories, whether they were customers of the bank's mortgage, auto or credit card departments.
This is exactly the type of information typically stored in CRM databases. To protect SQL databases from injections, worms and other bugs that are commonly used by cybercriminals, thorough instruction in these tactics is needed.