A large number of enterprise workers use Microsoft Word, Excel and PowerPoint on a daily basis, but where does OneNote fit into the picture?
What makes it different than other note-taking programs? Is it worth enrolling staff in Microsoft training to get more acquainted with the software?
Being able to aggregate notes, audio and pictures from the Web and surrounding environment is the key feature associated with OneNote. It's been lauded for its organizational capabilities and user interface, which favors workers who want to quickly record thoughts in different mediums while structuring them and maintaining their accessibility.
A solution for the enterprise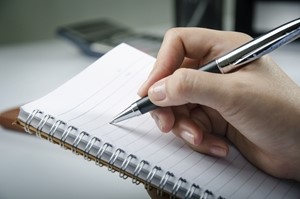 For the modern business, OneNote's features are a huge benefit. Professionals interact with multiple content mediums every day. Consider how a journalist would use OneNote. While conducting research for a story about the beef procurement process, the writer could use the program's audio recording feature during interviews with sourcing professionals. The files could then be organized by "Sections," which are filed into "Notebooks."
For example, suppose one of the interviewees' name was "Ingrid Paulson." The journalist could log the recording as "Paulson Interview" under the section titled "Food Procurement Story," which can be found in the notebook "Corporate Practices Articles." It's a quick, easy way to store information.

With regard to this surface-level benefit, which platforms is OneNote capable of operating on? TechRepublic contributor Patrick Gray outlined several of the application's features that business professionals will certainly favor:
Mobile: iPhone, Android, iPad and Windows Phone
Cloud: OneDrive, 7 gigabytes of storage
Desktop: Windows XP, Windows 7, Windows 8 and Mac OS X
One of the key functions that sets OneNote apart from its competitors is its ability to convert written notes to text. Also, Audio Search allows people to enter words spoken in a recorded conversation and find applicable audio clips – a huge boon for those who store a plethora of audio content.
The 'hidden' features 
There are specific tools that some OneNote users may be inadvertently neglecting. Tony Bradley, a contributor to PCWorld, named several applications that make it "more than a digital notepad," which should appeal to employees who prefer working with multiple content forms. It all depends on how a person registers information.
Embedding: Yes, you can write bulleted reminders and thoughts with a OneNote document, but some are unaware of the ability to embed scanned documents and images, audio, video, Excel spreadsheets and Visio flowcharts as well. Best of all? This information is searchable.
Prioritizing meeting details: If OneNote isn't deployed as a standalone product, the program is highly connected to Outlook. For example, a person can email notebook pages directly from OneNote – a useful tool when a person wants to schedule a meeting. Agendas can be delivered directly to attendees. Also, the meeting organizer can make any changes to the email after it's been sent.
Calculation: Whenever an employee wants to perform a simple equation, he or she simply needs to write out the equation on a OneNote page. Once it's detailed, the person need only press the spacebar or Enter key to find the solution.
Recording: Whether audio or video, all individuals need to do is position the cursor where they want to place the recording and choose which medium they want an instance to be registered as. In addition, any notes that are taken during a recording session are synchronized. For instance, if a person jots down a thought between 1:30 pm and 2:10 pm during an interview, the text will pop up during that portion.
Customizing tags: This function assigns responsibilities to particular notes. Conventional options such as "To-do," "Remember for later" and "Important" are available, but users can also create their own tags based on common tasks.
A platform for sharing 
There's one key component that makes OneNote a good collaborative tool: the ability to share notes, sections and notebooks with other OneNote users. For this reason, acquiring the solution and deploying it across the enterprise level is the best way to implement the software.
TechTarget acknowledged that OneNote's cooperative nature also makes it a good partner for Microsoft SharePoint, the tech company's signature collaboration application. The way it works is, SharePoint creates environments assigned to specific groups, teams, etc. These platforms provide participants to a variety of content, enabling them to make edits to documents, work remotely on multiple projects and so on.
Basically, SharePoint is a great program for storing and indexing data, but OneNote makes these functions appear rudimentary. Consider OneNote's ability to search for audio by typing in a phrase that was spoken by an interviewee. That's an incredibly "smart" way to organize and pull data from shared databases.
How can this capability be integrated into a SharePoint environment? Store the documents within a SharePoint library as OneNote notebooks. This embeds the latter's querying function without sacrificing the underlying architecture provided by the former.
When used properly, OneNote can be a solid addition to a business's line of software. It's integration with mobile and cloud technology is a must for those constantly working on the go.