As opposed to segregating the new Windows 10 into different versions for separate devices, Microsoft has released an operating system that works the same across phones, tablets, desktops, servers and a wide array of other computing devices.
Recently, the Redmond, Washington-based giant unveiled a technical preview of Windows 10, a solution many critics assumed would be called "Windows 9." In the near future, Microsoft training courses will detail how to exercise all of the OS's features, including virtual desktops. Some are wondering how such instruction will detail the server version of Windows 10, which has yet to be unveiled.
Training for the average employee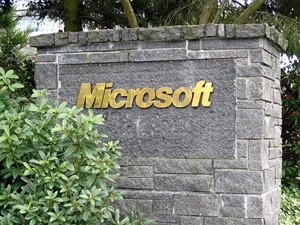 First off, Microsoft's choice to brand its signature OS as Windows 10 necessitates mentioning, as it dictates how the mid-2015 release will factor into the average employee's work day.
According to Forbes contributor Gordon Kelly, the decision lies in Microsoft's leap from segregated device-oriented user experiences to a universal deployment. For example, an application purchased from the Windows Store through a smartphone can be deployed across a desktop, tablet or other machine.
How does this apply to working professionals? Imagine buying a Dynamics CRM app on a tablet and benefiting from the same features on a smartphone or PC. Service-level details aside, this significantly optimizes omnichannel workflow.
Notable elements 
Aside from the holistic approach Microsoft is taking with Windows 10, what are some of the more specific features general users and those enrolled in Microsoft certification courses will encounter?
Continuum: While desktop users will benefit from a conventional mouse-and-keyboard setting, people owning touch-enabled devices, such as tablet enthusiasts, can switch between the conventional display and the touch-enabled interface. For instance, whenever a keyboard is detached, the metro-style display will appear.
Virtual desktops: Forbes noted that a new "task view" button enables Windows 10 users to create multiple desktops possessing different applications. Microsoft asserted all solutions running on virtual desktops will continue to operate even when they aren't selected.
Start menu: According to USA Today, enterprise users who lamented the absence of the start menu in Windows 8 are in luck. While the conventional display will be available, users also have the option of switching to the metro-style interface while still having the task bar adjacent to it.
One of the most exciting factors surrounding Windows 10 is that Microsoft didn't unveil all of the features, and will likely optimize the OS based on feedback submitted by professionals and developers participating in Microsoft's Windows Insider Program. It is hoped that the final release of Windows 10 in 2015 will be vastly different and optimal than the version unveiled in late September.
To get you started on your Windows 10 journey, here are three of several Windows 10 courses ultimateITcourses has on the schedule –