For many professionals and consumers alike, expressing ideas and concepts through multiple content forms is a regular practice.
Combining video, graphics and written material in presentations helps those in the workforce better convey plans in regard to operations.
Microsoft is hoping to cater to this medium by introducing Sway, an Office application that allows users to develop and share interactive creations through the cloud. It's a program that will be outlined in end-user Microsoft training courses focused on the corporation's Office suite.
What does it do?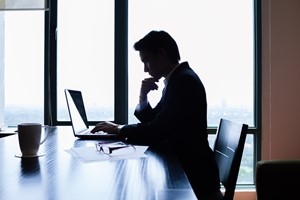 With Sway, Microsoft hopes to eliminate the complications associated with creating a Web page. As Bidness Etc. contributor Martin Blanc noted, while social media platforms allow people to share content continuously, it's difficult – sometimes impossible – for a person to create one post that displays videos, photos and text.
When it comes to Web development, a lot of meticulous work and attention are assigned to formatting. Constructing smart visuals is an essential component of how humans absorb information. For example, for those accustomed to languages that read right to left, it's easier for them to absorb text that's aligned to the right as opposed to centered.
Sway acknowledges this factor, employing algorithms that scrutinize the content users enter into the applications and figure out the best way to display it. From there, users can make minor adjustments to the presentation according to their specifications.
How will it help businesses? 
For enterprises and public organizations, a wide range of benefits are included in Sway. To put work applications into perspective, suppose a professional working for an athletic apparel brand is trying to present a concept for a new type of running shoe to a group of board members.
As the employee has an extensive background in sports medicine, she understands how feet positioning can influence posture, balance and other bodily functions. Through the Web, she pulls detailed images of the human foot, as well as a video clips showing different running techniques.
While browsing social media platforms for comments, likes and tweets on her smartphone, she pulls relevant posts and funnels them into Sway. Being able to work on the go is one of Sway's signature benefits, according to Uber Gizmo.
After the presentation is complete, the professional can share her presentation with each of the board members. Whether these executives want to view the project on their smartphones, tablets or desktops, its display makes it easy for them to absorb information.
For more, visit our complete curriculum of Office 365 courses here.