Between the rise of the Internet of Things and the ubiquity of social media, enterprises have more access to varied data types than ever before.
However, storing, organizing and processing unstructured and semi-structured data have all grown quite challenging. SQL Server 2012 training has assisted administrators in managing structured information, but relational environments cannot scale or handle more diverse data. Thus, many companies are enrolling their staff in instruction courses regarding big data warehousing and architectures.
For those with no tech experience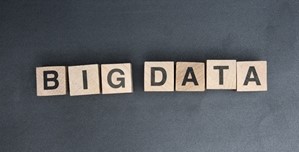 IT professionals aren't the only ones who can benefit from taking big data certification programs. The Vancouver Sun noted RAB Design Lighting Marketing Manager Kamna Mirchandani took a course at Humber College, during which she learned how to classify and scrutinize information, organize and manipulate unstructured data and present finished intelligence.
IBM Canada Vice President of Mergers and Acquisitions Rob White noted that these skill sets are the kind companies are looking for in addition to administrative and back-end knowledge. Hiring people who understand big data and business needs is one of IBM Canada's top priorities.
"We need people who have the ability to interact with data and understand how to make decisions based on new sources of data," said White, as quoted by the source.
For those with a technical acumen
While presentations and strategic decision-making are a central part of big data, such responsibilities must be supported by scalable environments with high availability. So, what are some of the technologies and processes professionals will have to know in order to create and manage these infrastructures? Enterprise Apps Today contributor Poulomi Damany named a few:
Because much of today's data is semi-structured, knowledge of formats such as JSON and XML is a must. Understanding these data sets enables experts to scale capacity as needs expand over time.
How to perform analysis functions in Hadoop and other architectures is optimal because it allows businesses to use the minimal amount of processing power as possible.
Accessibility can be enhanced by allowing users to deploy quick queries that navigate simple structures. The more complex a scheme is, the more difficult it is for a program to search for and interact with information that may be distributed across multiple servers.
Allow for the system to discover heterogeneous data for scrutiny without having to cleanse, model and normalize the data. Again, this is just another hindrance that slows processes.
Learning how to make the most out of big data architecture requires dedicated instruction and assiduous studying, but it will pay off in the end.