Chief information officer is a modern position for a technological world, but unfortunately Forbes reported that it is often misinterpreted as a poor executive position.
This is not the case, as CIOs assist processes in the business outside of IT, such as those in the human resources department.
An underrated position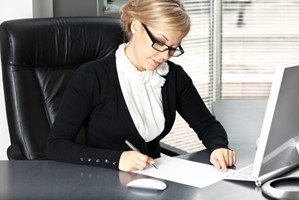 IT News Africa found that the modern HR department has a large amount of pressure and requires better technology services such as the cloud, social tools and mobility to relieve it and establish a better environment for employees. This is to improve processes and productivity within businesses and make it easier for workers to interact with customers.
"Today, HR departments are wrestling with complex issues such as strikes, talent development, performance management and growing regulatory and legislative requirements," Fanie Jansen, CIO at Sage Africa, Australia, Middle East and Asia, told the source. "These challenges mean that it's more important than ever to automate HR and payroll processes where possible. HR departments are also working to the quality and analysis of data to meet statutory reporting requirements and improve strategic decision-making."
This means that HR depends on the IT department more than ever. And Forbes noted that IT is no longer a commodity, despite how many people see it that way. The source highlighted Don Tapscott as an individual who has called CIOs a position used to just "stock the shelves of the IT services supermarket." However, IT infrastructure has become a necessity within many organizations, as it streamlines processes and improves employee productivity to the benefit of customers.
The integration of IT and HR
Since the IT department is here to stay within the corporate world, IT News Africa recommended having HR directors and CIOs work more together to create an improved system and workforce. HR directors should better understand how business technology works and what security is in place to protect employees and sensitive company information.
The source highlighted the trend of HR departments allowing extended system access for employees so they can reach the network on their personal computers and smart devices. The CIO should be apart of making these regulations with the HR director and work to create better security measures for all workers in the organization.
Forbes emphasized that CIOs are there to teach directors and senior management about technology, especially with how money can be spent and invested. They have the ability to decide what tools IT professionals within the business need such as Microsoft training or Sharepoint certification. The knowledge and experience CIOs have should never allow them to be an underestimated resource.