The health care sector represents one of the best examples of an industry that is embracing new technologies and trends, as it is demanded to do so by federal regulations and incentivized by consumers.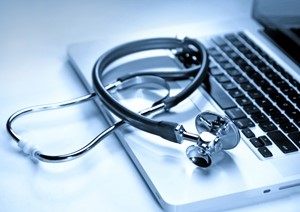 This is one of the many reasons why big data, cloud computing and enterprise mobility solutions entered into the average medical facility long before the common business began to use the tools and technologies contained therein.
Additionally, medical firms face much more dramatic penalties for failing to keep security on point, as regulations related to patient data are among the strictest around. Now, this has not stopped the average hospital from incorporating modern medical devices that are connected to the Internet, more advanced systems through which patient data is shared, cloud computing solutions and advanced big data analytics tools to become more intelligent.
However, what might be a major problem in the near future, if not today, is a depleted workforce in which technology skills are hard to come by, as well as existing employees who need new certifications and education to handle modern IT. When looking at some of the more progressive trends that are taking place in the medical technology arena today, there should be plenty of evidence to prove that cloud computing and big data courses, as well as cybersecurity training, are in order.
On the horizon
Forbes recently listed the three major trends it feels are most important in the medical community today, as well as coming with an impact in the future, and cloud-based electronic health record systems was at the top of its list. Remember that all health care providers have been required to achieve meaningful use of electronic patient records in the past few years, which meant completely overhauling and digitizing document management systems in a short period of time.
These novel systems are now becoming a bit more fundamentally intertwined with cloud computing environments, as these technologies allow for the scalability and centralized management necessary to make EHR work. According to the news provider, cloud-based EHR have enjoyed strong feedback from both health care facilities and consumers, and will only continue to spread as the years go on and hospitals work to become a bit more efficient.
Now, this means that IT departments will need to learn how to handle cloud computing assets, as well as sensitive data stored in and transferred through these assets. Luckily, certifications and cloud computing courses are readily available.
The source went on to affirm that customer-focused devices will also become a bit more popular as the years go on, and that this could potentially increase the need for management systems that can support wearables. Finally, Forbes stated that big data analytics is really gaining traction in health care today, driven by the availability of quality data and the need to improve processes on a fundamental level.
Attacking the issue
Rather than waiting for these technologies to become more prevalent in the workplace or health care facility, leaders should work to grab the bull by the horns through progressive and proactive training delivery for all employees in need. Whether the firm operates within the medical sector or elsewhere, cloud computing, wearable mobile devices and big data analytics are already becoming mission-critical processes and assets, and all of them demand more robust education and training.
By working together with IT leaders and other department managers, decision-makers can more quickly begin to understand which types of training programs need to be procured ahead of new technological deployments, leading to more seamless deployments.