Cloud computing is arguably the most revolutionary technology to enter into the equation for consumers, businesses and public sector agencies in the past two decades.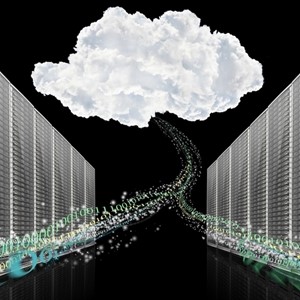 From driving down capital expenditures and boosting the overall power of IT to strengthening data access and control for users, the cloud is an exceptional set of tools that virtually all entities are beginning to use for a wide range of purposes.
However, one of the main concerns involved in this discussion is the ability of businesses to properly manage cloud computing systems and environments in such a way that reduces the risk of security issues and enables optimal performances across departments. Because the talent gap is beginning to bear down on the private and public sectors, it only makes sense that more leaders are now focused on provisioning the right cloud courses for new and existing personnel to complete.
Knowledge is and always has been power in all walks of life, and getting the right foundation of skills and intelligence in the IT department to optimize cloud computing use is going to be increasingly critical as the years pass. More studies continue to be released that indicate high levels of strain being experienced across industries in the IT department because of a lack of cloud expertise, but this can be relieved with the right training and certification programs.
Skills development demands
V3.co.uk recently reported that the latest study from the International Security Consortium, commonly known as ISC2, has found that talent gaps and IT sprawl are acting as a one-two punch against many businesses today, especially when it comes to cloud computing. According to the news provider, the Global Information Security Workforce Study revealed that ideal arrangements for cloud utilization will involve internally procured and managed systems, but this is becoming rarer by the day.
Instead, many companies are simply looking to outsourced cloud service providers to take care of these assets for them, which can certainly be a viable option so long as the reasons behind deciding upon it are correct. The source explained that no matter if the cloud is managed internally or by an external service provider, security training and relevant courses will still be necessary.
"In a bit of a dichotomy, cloud adoption relieves in-house security professionals of certain security operations that are entrusted to the cloud providers," the authors from ISC2 explained, according to V3.co.uk. "But lingering concerns about security in cloud environments contribute to the need for in-house security professionals to invest in cloud security education and training, and be active in managing security and compliance in cloud environments."
Finally, the news provider pointed out that ISC2's executive director, David Shearer, believes that information security and general cloud computing use best practices should be an organizational endeavor that spreads past the walls of the IT department.
ROI as reason
When a company invests a wealth of budget into a new technology, it ought to be sure that its personnel can handle the assets properly, otherwise returns on investment will be at risk. As such, any new technological deployment, especially one like cloud computing that acts as a foundation for other IT endeavors, needs to be accompanied by the right courses, certifications and training programs.
When knowledge and expertise are garnered internally, the company's experience with cloud services will be far better positioned to be exceptional rather than disruptive. Cloud courses can help to quell many of the security and management concerns that are present regardless of where the systems are located and who is handling them.