Talent gaps and skills shortages have begun to threaten the integrity of myriad industries around the globe, and have posed relatively complex economic challenges from both an unemployment standpoint and one related to business productivity.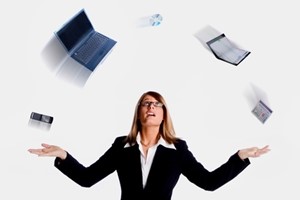 Not surprisingly, some of the most sought-after positions are those that demand enhanced technical education and certification, which are now becoming difficult to fill given a relative lack of viable candidates.
Cloud computing courses, IT security training and other learning processes have been growing in demand as companies wake up to the demands of modern digital asset management and enablement, and it is truly up to decision-makers in the private sector to make the necessary provisions. After all, while government officials in North America and overseas are looking to pass more legislation that will help business leaders find staff members with the right skills, this will take more time than many firms can spend playing the waiting game.
Certification and training courses built for professionals and provisioned either through personal channels or corporate ones might be the best fix available for the short-term, and can have long-standing, positive impacts on any organization that chooses to go this route. Now, members of the private sector in Canada are calling upon businesses to begin investing more in workforce development and technical training in efforts to boost competition and the nation's overall economic performance.
CCCE's helpful input
The Financial recently reported that a new study from consulting firm Accenture revealed that all of the novel, breakthrough technologies that should be helping companies boost productivity and reduce capital expenditures will only be effective when the workforce has the right knowledge. There is no denying that many businesses are looking toward outsourced IT management as a potential remedy for skills issues in-house, but this might be a more expensive, and still ineffective, way to quell the problem.
Even when a company's systems are managed and maintained externally, in-house employees will need to cover at least some of the service delivery and oversight aspects of the tools. In any case, the Canadian Council of Chief Executives worked with Accenture to develop the report, and the news provider affirmed that leaders are indeed looking to stimulate more widespread investment in workplace training, certification and development across industries and throughout the nation.
According to the source, the report also called upon leaders to make intelligent decisions when procuring the training investments they need for their staff members, as failure to capitalize or realize sound returns on investment can end up reducing the likelihood of continued efforts in these areas. Some involved in the research did note that there has been plenty of investment in training, but more still needs to be done for the future.
"When it comes to training and development, and building talent, there is no shortage of investment in Canada," energy firm Suncor's Director of Learning and Capability Neil Hunter told The Financial. "The key is to sustain these great investments and ideas over a longer period of time, and to sustain the skill sets within Canadian organizations, to help ensure competitiveness and high productivity for generations to come."
Targeting and foresight
The strategic aspects of IT training investments revolve around the ability to align purchases with specific corporate needs and do so in a way that keeps the company prepared to handle trends emerging now and in the future. IT training can quickly improve a firm's ability to get the most out of the technologies that it needs to succeed, all the while boosting employee engagement and productivity.