Big data has been one of the hottest trends in corporate computing for several years now, as organizations from virtually every industry and size category have embraced the technology to become more intelligent in the decision-making process.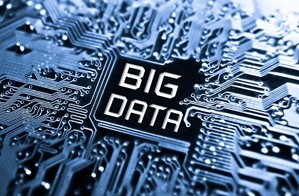 Although analytics solutions are certainly becoming a bit more intuitive and accessible as the years progress, companies will face significant issues when they do not have staff members who possess the necessary skills to handle these technologies properly.
Not even to discuss the privacy and security demands of these solutions, simply managing the massive volumes of structured and unstructured information, coming up with proper strategies to derive value from collected data and supporting other users can be extremely difficult. Skills shortages have been widespread and relate to an ever-expanding universe of gadgets, software and other IT assets, but big data might end up being the most prominent source of strain for organizations without right staff members on hand in the near future.
This is why big data courses can be so advantageous to members of the workforce and businesses planning to adopt the technology in the near future, as developing the necessary skills to succeed will take time, but can be expedited by targeted training programs. Rather than waiting for the education industry to find ways to reduce skills shortages, organizations and professionals should take the initiative through the completion of effective coursework.
What are companies looking for?
VentureBeat recently listed some of the main skills that characterize a proper professional in the big data arena, affirming that problem solving might be one of the more important talents in the wild world of information analysis. This is not necessarily an easy skill to develop from scratch, but is one that can be garnered through the right big data and information science coursework, as the knowledge itself must relate directly to the use of analytics solutions.
Additionally, the source argued that team players tend to be a bit more successful in this arena, as big data is among the most collaborative movements in corporate computing to have ever surfaced. When data scientists are not good collaborators or fail to see the importance of teamwork for their responsibilities, chances are the organization will not benefit nearly as much from the investment as a result.
According to the news provider, companies need to find data scientists who possess both hard and soft skills relevant to the task at hand to make the most out of analytics deployments in the beginning and throughout the life cycle of the solutions.
Is demand going to contract
For all intents and purposes, there have been virtually no signs that the skills shortages and talent gaps experienced around the globe are going to ease up any time soon, and it really is the responsibility of organizations using big data tools to begin to quell these issues.
CMO recently reported that a new study released by M&T Resources revealed that demand for IT skills is potentially the highest it has ever been, and analytics, cloud and other advanced technologies are the reasons why. The firm acts as a resource for job seekers and recruiters, and measured activity within its own data.
"We foresee continued overall growth, as most of our clients are at the beginning stages of their transformation and integration programs," Chris Sandham, managing director for the firm, told the news provider. "Organizations are positioning themselves for cloud-based moves, while some are attempting to further develop their product offerings which will rely on technology initiatives in analytics and information management, CRM and digital."
The time is now to deploy big data courses that will help to drive the returns on investment in technological deployments.