There is no denying that technology is playing a bigger role in general business operations today than ever before, but this is somewhat confusing given the lack of training that has been deployed in the average organization.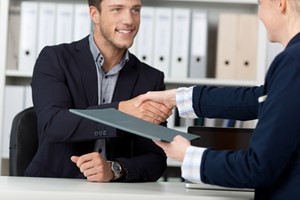 One might think that the only individuals who need to be trained in technological matters are IT employees, but this could not be further from the truth considering the fact that virtually all employees will be using the solutions on an every day basis.
To that end, though, it has become clear that even IT personnel are not receiving the training and certification necessary to handle the technologies entering into the corporate workplace, which leads to risk and poor returns on investment. In any business strategy, the three core requirements of management and preparation include people, process and technology, and only the third seems to be focused upon in boardroom meetings these days.
Without policies to guide and educate staff members across departments, especially with cybersecurity training courses, companies will take on a wealth of risk while simultaneously hindering the effectiveness of their deployments. Leaders must begin to understand how important IT training has become before the next major data breach, outage of other service disruption leads to financial and reputation losses among current and prospective clientele.
Get an edge
The Enterprisers Project recently asserted that the ways in which technology has progressed over the past decade are no doubt exciting and intriguing, but all of it could go to waste should skills not be developed properly. Focusing upon collaboration tools, which include unified communications, cloud computing and the like, the source pointed out that the whole reason for implementing new solutions is to drive productivity and efficiency among staff members.
When those employees have no idea how to use the technology, or are not properly educated to troubleshoot and optimize their tasks through the use of the tools, companies will simply not enjoy the full range of financial benefits that ought to be realized from these investments. According to the news provider, there is a schism between the practices of businesses and the ideals of their leaders when it comes to smooth and effective technological deployments.
Again, IT departments will almost always need further education and continuous learning opportunities for emerging technologies, such as cloud computing courses, but businesses can reach the next level of success by offering training to all employees. Finally, The Enterprisers Project noted that the more end-users understand what new tools can and cannot be used to achieve, the better operations will function and productivity will increase.
At the end of the day, when planning out investments in new solutions, companies would do well to incorporate at least some provisions for training programs to support the technologies themselves.
Targeted delivery
Now, because so many different types of employees need to be trained in security, cloud computing and other technological frameworks, it will always be important to ensure that the right coursework is being delivered on each occasion. For example, within the IT department, only some employees will need Citrix or HTML and CSS training, whereas others might benefit from application development certifications.
Outside the IT department, businesses might put themselves in a better position to excel by giving executives and managers big data training, as well as lessons related to cloud computing, since these professionals will be highly involved in the use of the investments. No matter what, organizations must begin to properly estimate the value and importance of delivering progressive technology training across departments.