The modern server room is in the midst of a paradigm shift. An increased demand for mobile products and services among employees in a number of industries has forced today's IT leaders to reshuffle their priorities.
A recent report from eMarketer showed just how widespread the mobile boom has become. The source found that 66 percent of respondents use social media tools on their mobile devices. In fact, some demographics such as mothers and Hispanic individuals use their phones to check Facebook and Twitter more than they use PCs for the same purpose.
Although this may not directly link to the current dynamic impacting IT departments, it highlights the trend that is driving change in the industry. With bring-your-own-device (BYOD) initiatives increasing across the world, IT professionals are finding that their roles are changing rapidly.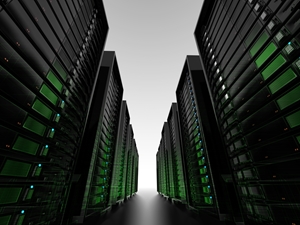 As a result, many enterprises are focusing on project-by-project models when it comes to IT development. The reason: The need for creating enterprise-grade applications. In a recent article, CIO Magazine reported that this trend has forced a large portion of IT leaders to adopt a new approach to developing their respective teams. Enterprises are no longer focused on the hardware or software management side of IT. Instead, many are implementing a project-first strategy.
Hardware skills are ignored
Although the need for mobile and other applications is become more apparent, this new modus operandi has had a negative impact in the sector. CIO cited a survey from Innotas that indicated half of all businesses have had an IT project fail in the last year. The report noted that 74 percent of respondents view a lack of necessary resources as the primary factor for these shortcomings.
More accurately, the reason there are so many failed projects could be a deficiency of necessary hardware management skills at many organizations. Innotas CEO Kevin Kern suggested the changing IT culture has oddly enough created a need for professionals with traditional IT skills.
"We've moved away from an era of hardware and operating systems and it's all about applications," Kern told the source. "Nobody on the business side cares how solutions are delivered, they care about the value of the application."
For this reason, endpoint-related IT certifications could be useful for today's tech professionals. As executives start to recognize that they still need adequate hardware-facing workers, the demand for Microsoft SQL training and other database, server and network certifications may increase.
This is something both IT leaders and entry-level industry professionals should note in order to achieve long-term success.