Today's IT teams are faced with managing more data than ever before, as the collection and storage of information continues to increase.
Regardless of the industry, modern organizations are leveraging the power of the cloud, big data and other connected technologies that generate an incredible amount of useful information. However, many database administrators (DBA) have been forced to find the right solutions to manage such a high volume of data.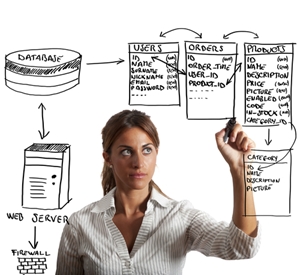 For this reason, many IT professionals are considering investment in SQL training from Microsoft. The company's SQL Server systems is one of the most trusted database tools currently on the market used by businesses in a wide range of sectors, from health care to financial services.
Avoiding investments in data management simply isn't viable in the fast-paced corporate world. Technology will only advance, and more companies are starting to increase spending on systems that produce complex data sets. In fact, this trend is so significant that Gartner recently reported that one quarter of the world's largest companies will have a chief data officer (CDO) as early as 2015.
Already, there are CDOs in more than a dozen countries, a sign that a wide range of markets are embracing big data. While these positions are currently most common in government and media-related organizations, a greater variety of sectors will adopt the CDO position in the next several years.
According to Debra Logan, research vice president and Gartner fellow, one of the major reasons the CDO role is becoming more popular is that it allows other executives to focus on primary tasks.
"CIOs should view the CDO as a peer and partner who can manage data and who has the knowledge, background and skills to do so, which allows CIOs to focus on the more-than-full time job that they already have," Logan indicated.
DBA roles still needed
This demand for data management goes against the sentiment some industry sources have expressed in recent times, that the era of the DBA is over. In a recent article for SQL Server Pro, Jayleen Heft countered that argument, noting that the need for data processing, monitoring and management is still essential. Despite the development of automated tools and technologies, expert oversight is needed to ensure databases function properly, Heft suggested.
With the DBA still in demand, it makes sense for IT professionals to invest in Microsoft training for SQL Server and other database tools. Doing so will help tech workers gain the skills they need to manage increasingly large data sets.