CIOs and their immediate subordinates may think of enrolling their students in courses that detail specific technologies, such as programming languages or database engines.
However, the prospect of taking ITIL certification courses may not be taken into heavy consideration.
What is ITIL?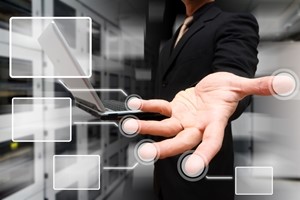 According to AXELOS Ltd, ITIL defines a set of IT service management best practices that provide IT professionals with a clear idea of how to leverage IT to improve and support core business processes. It posits IT as a service, describing methods in which in-house departments and managed IT services strategize, design and utilize IT assets for the sake of an organization's betterment.
While ITIL may not detail the specifications of SQL Server or Hadoop, professionals familiar with ITIL guidelines have a thorough understanding of how infrastructure development, network configuration and system administration projects can be blueprinted and initiated with ease.
How can professionals become qualified? 
Those with ITIL certifications have either a fundamental, intermediate or advanced understanding of the ITIL framework, and how the guidelines within that model can be applied to business operations. Attaining accreditation obligates prospects to follow the ITIL Qualification Scheme, which is based on the ITIL Credit System. The ITIL Credit System consists of four certification levels:
ITIL Foundation ensures that enrollees possess a "general awareness" of the key concepts, elements and terminology within the ITIL framework. The individuals also obtain a basic comprehension of lifecycle states and the connections between them.
ITIL Intermediate provides students with an understanding of service lifecycle and capability best practices as they pertain to different subject matters. For instance, a data center employee could take an ITIL Intermediate class that certifies him or her as a data center administrator or support specialist.
ITIL Expert offers professionals a chance to learn about the entire ITIL Scheme. The Expert certification is awarded to those who have acquired a range of ITIL qualifications from the Foundation level upward.
ITIL Master is an accreditation given to those who have comprehensively detailed how they've used ITIL-recommended principles, methods and techniques to improve operations at a monumental scale. Candidates for this certification must also justify the approaches they took when handling long-term and short-term projects.
For businesses, ITIL can be a huge project management asset. On the other hand, ITIL certifications can help employees establish themselves as leaders in their respective verticals, whether it be in database administration, systems management or data center configuration.