It's no longer much of a surprise when Microsoft announces the release of another cloud-based product.
The corporation's shift from on-premise to the cloud is appropriate, given the fact that the popularity of legacy solutions is declining every year. Now, Microsoft is prepared to offer C-suite executives the chance to work with an enterprise resource planning solution their subordinates can access from virtually anywhere.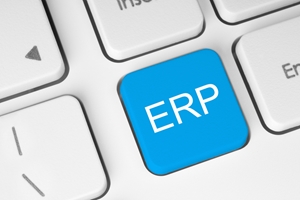 What does this mean for those interested in taking Microsoft training courses? Dynamics AX ERP was largely regarded as anachronistic and no longer applicable – as an in-house solution, that is. In order to familiarize people interested in learning the ins and outs of this program, classes about cloud technology and how the new ERP deployment operates with it are sure to be highly sought after.
Examining the details
According to Mary Jo Foley, an avid Microsoft critic and contributor to ZDNet, Microsoft's Dynamics AX 2012 R3 ERP became generally available in May and for launch on Microsoft Azure, the Redmond, Washington company's signature cloud infrastructure solution. The release is the third of Microsoft's four finance and asset management systems compatible with virtual hosting. A new applications and services framework for developing Windows 8/Windows Store tools that connect to Dynamics AX was also released.
R3 comes with new warehouse and transportation management capabilities, which are expected to be a boon for third-party logistics providers handling shipment orders for multiple clients. In addition, e-procurement and budget-planning tools are embedded within the software, giving manufacturers the chance to get a better hold over their strategic sourcing and indirect materials acquisition processes.
As this new system brings a different mode of operation to the table, distribution experts, retailers and other kinds of organizations should strongly consider enrolling select staff in Microsoft certification courses. R3 goes beyond basic spreadsheets and can serve as a comprehensive solution for all resource planning needs.
Remaining compliant 
Unfortunately, white collar crime poses as a major threat to companies. Thankfully, Microsoft's recent ERP solution enables organizations to help auditors identify signs of wrongdoing and abide by rules defined by the Sarbanes-Oxley Act of 2002 (SOX). Aside from providing professionals with a comprehensive overview of an entire system, Dynamics AX contains numerous security features that will deter unauthorized users from fabricating or stealing information.
The role-based access protocol of Dynamics AX combined with its integration with cloud technology is expected to be a major hit among executives desiring a contemporary, advanced ERP program.