In the modern corporate world, business leaders are always on the lookout for tools and programs that can help them gain a competitive advantage.
With barriers to global markets disappearing and more entrepreneurs launching their own firms, organizations find themselves in a competitive landscape much different than any ever seen.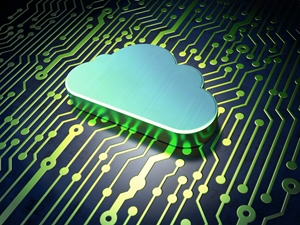 Companies now must compete with rivals down the street, as well as those on the other side of the world, meaning anything that can give them an edge is worth pursuing.
With the right technology in place, businesses can leverage powerful cloud-based solutions that can set their company apart from the pack, which is one of the reasons why Microsoft training for the tech vendor's Software-as-a-Service (SaaS) offerings are in high demand.
Competitive benefits make SaaS vital
The market for SaaS technology has gained significant momentum in recent years, and the sector is expected to grow even more in the next several years. According to a recent report from IBM, industry analysts believe global spending on SaaS will top $45 billion by 2017.
One of the reasons these service technologies are becoming more popular is due to the fact that they enable an organization to be more agile and enhance collaboration. While the cost benefits associated with reduced travel expenses and outsourcing IT management can be beneficial, remote access via SaaS offers a number of competitive advantages for enterprises.
IBM found that companies that have broad SaaS infrastructures in place are 79 percent more likely to have higher rates of collaboration than other enterprises. Moreover, these early adopters are twice as likely to have improved innovation environments when compared to firms that slowly implement remote access and SaaS.
"Whether they are using it to enter new markets, transform or create entirely new business models, or improve relationships with their customers and suppliers, pacesetting organizations are embracing SaaS in a meaningful way," said Craig Hayman, IBM general manger of industry solutions.
Delivering the right solutions to employees in order to make them as productive as possible should be a top priority for modern companies. With quality SaaS setups, businesses can harness the power of remote access that can help keep their workers connected to corporate networks, regardless of location.
Microsoft's SaaS solutions
Businesses looking to invest in SaaS technology to make mobile access possible should consider using Microsoft programs. One of the most trusted enterprise IT providers, many companies already rely on Microsoft to power their operations, which means the implementation process should be simple.
According to Microsoft, the vendor's online productivity suite for businesses is a great place for IT leaders to start on their SaaS journey. From Exchange Online to SharePoint Online, enterprise users can easily store, share and simultaneously generate dynamic content with colleagues, even if employees are spread across a wide geographic area.
Additionally, Microsoft offers hosted services for Exchange that allows tech teams to create better email infrastructures for their organizations. From archiving solutions to industry-grade encryption technology, hosted Exchange platforms can help companies securely deploy well-connected IT platforms.
These systems are connected via the cloud, which means IT team members may need to brush up on their knowledge of the technology if they plan to introduce remote access to the office. With the right Microsoft certification courses, tech employees can obtain the skills they need to build and manage a top-tier cloud architecture. Doing so will enable them to more easily launch SaaS and remote access programs. As the SaaS market continues to grow, enterprises will find it necessary to embrace the trend. For this reason, proper Microsoft training is vital for today's IT professionals.