Though the partnership between SAP and Microsoft is nothing new, recent developments have showed that the two software giants are taking the next step in their relationship.
Although the two organizations have worked together for nearly two decades, the manner in which SAP's solutions are integrated with Microsoft's products have been rudimentary – that is, until recently.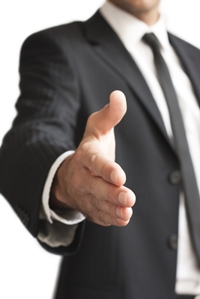 Microsoft certification courses may have touched upon SAP software in the past, but future classes may go into more detail, depending on where the new arrangement will take the company. According to The Register, SAP's business applications will now be certified on Microsoft's Windows Azure cloud by the end of June. The German software giant's Business Suite, All-In-One, Mobile Platform and Adaptive Server Enterprise, as well as it's developer edition of SAP HANA , are some of the deployments expected to be included.
The benefits for SAP customers 
Running SAP applications via cloud servers is certainly an attractive prospect, but having exclusive support from a company partnered with the enterprise is a big plus. Previously, SAP software users often considered Amazon Web Services as an option, but have strayed away as a result of security concerns.
Tech Crunch reported that mobile and data solutions are major parts of the entire package. SAP's Head of Business Development and Strategic Ecosystem, Senior Vice President Kevin Ichhpurani, told the source that the German organization already has several of its tools running in the Windows phone environment, but plans on releasing a new software development kit to enable SAP customers to construct mobile applications based on SAP instruments on Windows Phones.
In addition, the source noted that SAP has also transformed its Gateway for Microsoft to connect SAP Business Objects to the Redmond,Washington, company's Power Bi and Excel deployments. This enables SAP users to transport information from SAP data repositories and conceptualize using updated Microsoft tools.
Microsoft's angle 
The typical Microsoft training course of the future will likely instruct IT professionals on how to run cloud server diagnostics, support storage solutions and construct environments that allow for better application utilization. This next-level partnership benefits Microsoft in two ways. First, it opens up the possibility of appealing to a new customer base. Second, it marks a significant time in Microsoft's transition away from on-premise technology.
Traditionally, the Redmond-based corporation has been known for creating enterprise-class solutions, creating arguably the most well-recognized productivity suite to exist. However, the current market continues to demand technology compatible with or based on cloud computing. Therefore, it's only appropriate that one of the world's biggest software developers chose to solidify it's public cloud environment.
The business side of the situation 
ZDNet contributor Mary Jo Foley maintained that SAP users who wish to run their applications on Azure will be able to bring their own licenses and use certified images, meaning that Microsoft won't resell SAP software. In addition, SAP will not resell Azure or Office 365. However, this won't prevent consumers from capitalizing on an environment that is sure to bolster innovation and creativity – two elements from which Microsoft could greatly benefit.