Enterprise resource planning solutions have become an integral part of the average company's business processes.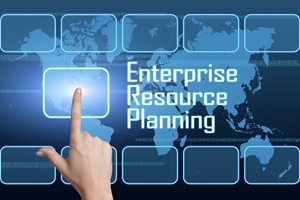 Among record keeping, file backup, account management and other applications, it's necessary for organizations to function with fast, easy-to-operate software.
Microsoft has responded to these needs by creating Microsoft Dynamics GP 2013, its signature ERP provision. Due to the initiative of CEO Satya Nadella, the corporation has been quite active as far as updates and releases go, prompting changes in the latest Microsoft certification courses. Peer-to-peer and online instruction regarding Dynamics GP has become popular among professionals who want to gain a better hold over their day-to-day processes.
Launching a new release 
According to Redmond Channel Partner, Microsoft released Dynamics GP 2013 R2 late last month, which includes several new changes that make the software a wise choice for enterprise leaders. The new release enables businesses to backup their databases to Microsoft Azure, a key function for organizations in need of a solid disaster-recovery strategy.
The news source reported that the program works more cohesively with Office 365 now than it did previously. A demonstration of Dynamics GP 2013 R2 on the day of the solution's release showed how a person can develop detailed Excel charts using data procured from the ERP program. Another sub-feature allows users to click on a point of intelligence in Excel and then return to Dynamics GP to find correlating information regarding the data.
The changing role of database administrators, accountants, others 
Integrated Business Group Senior Consultant and MSDynamicsWorld contributor Mark Polino noted that Dynamics GP 2013 R2 assigns more responsibility to DBAs. For example, one tool labels attachments in databases as binary large objects, making it easier to scan documents and partner them with transactions. Although this change involves DBAs, it's useful for a couple of reasons:
Dynamics GP 2013's previous file storage system was difficult to utilize, so documents couldn't be shared effectively.
Administrators will know what's in a network before relocating it.
Another feature that's changing DBAs' daily business tasks is that Dynamics GP is becoming more of a storage and sharing tool. Companies want to be able to access every bit of data they possess to better make decisions. Those that have difficulty managing on-premise or cloud environments with Dynamics GP may consider enrolling in a Microsoft training course detailing the software.
Providing database flexibility and the option to backup to Azure is a huge step for Microsoft. Dynamics GP's popularity will likely burgeon along with its increasing capabilities.
ultimateITcourses offers wide range of Microsoft Dynamics training courses
[course_table filter_keywords="Dynamics" hide_columns="2,3,4,5,6″ accordion_title="Microsoft Dynamics Training"]