In light of the cloud computing era, it's a surprise that Microsoft SharePoint didn't make the shift to the cloud sooner rather than later.
Many enterprises are migrating from on-premise solutions to aggregate more information and share that intelligence among employees more easily.
A different manner of working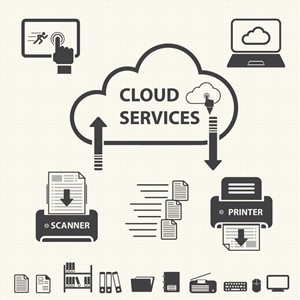 It's only appropriate that one of the most popular collaboration tools is making that transition as well. However, in order to exercise the program for all it's worth, a number of companies should seriously consider investing in SharePoint certification courses. Why give the software such high priority? E-Commerce Times panel member Dana Gardner noted that sharing and storing data in the cloud is one thing, but running applications on it presents another challenge.
"It's something quite more complex to bring a process into the cloud, manage the process, and have it extended across the boundaries of the organization," Gardner asserted, as quoted by the source.
Essentially, the jobs of administrators in charge of directing SharePoint have grown more intricate with the program's cohesion with cloud technology. IT professionals need to get acclimated to a new way of directing orders and assigning users permission. Before taking these tasks into consideration, it's important to acknowledge what SharePoint does.
Takes from a SharePoint training class
Whether you're a manager who wants to know how to better enable the system or an average worker with the desire to learn how to use every function the program, professionals of every proclivity enroll in SharePoint classes. Although they've heard of the program, a number of them wouldn't be able to fully describe what the solution does if they tried.
Stu Crair, a contributor to the Coloradoan, described some of the core features found in SharePoint, asserting that it allows users to:
Develop and launch limitless team hubs and sub-sites
Create lists consisting of tasks, reviews, contracts, announcements, discussion panels and other things
Assign administration roles, which enables select staff members to approve or deny coworkers access
Integrate workflow with Microsoft Office applications
Fabricate a unique library to organize enterprise files and information, which can be scaled to any size and host numerous data types
Essentially, SharePoint is an enterprise-wide collaboration tool that operates on company-wide networks. For obvious reasons, taking the solution into the cloud is the next logical step.
Challenges with the cloud
The bottom line is that SharePoint wasn't originally constructed to fit the needs of end users. Christian Buckley, director and chief evangelist at Metalogix Software, partook in E-Commerce Times' discussion panel regarding SharePoint's migration to the cloud, asserting that personnel are more concerned with how software can be used in conjunction with day-to-day work flows.
"As you look at those changes to the traditional intranet model, how you approach and develop those solutions, build and maintain an infrastructure, and all the complexity, the difficulty is that end users are ahead of the curve," said Buckley, as quoted by the source. "They want to have everything in the cloud flexible, dynamic and real time via their phone or their tablet."
This level of access requires thorough knowledge of SharePoint's security capabilities. Managing distributed access can be challenging, but attaining a SharePoint certification will allow administrators to effectively monitor all activity.