Customizing Microsoft Dynamics CRM to the specific needs of public authorities requires knowledgeable staff who know the ins and outs of the solution's programming.
Although the out-of-box deployment is useful in itself, governments can derive true value out Dynamics CRM by manipulating its applications to their day-to-day processes. Microsoft certification courses offer insight into the software's structure, giving personnel the wherewithal necessary to adjust its settings.
Streamlining service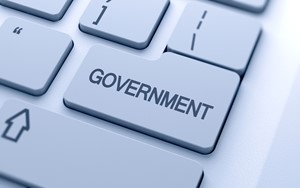 According to Government Technology, the Ohio Department of Developmental Disabilities (DODD) turned to Dynamics CRM in an effort to abandon outdated workflow. The organization oversees the support and care of 100,000 people residing in Ohio, managing the allocation of resources among 88 Ohioan counties that deliver the actual services.
Before deploying Dynamics CRM, individual treatment plans were delivered through paper-based processes, a tedious and accident-prone system that disallowed DODD from delivering optimal care. Some forms contained contradictory information, exacerbating any mistakes that were made.
"The paper-based plans were getting so huge some of them were hundreds of pages," said DODD CIO Bryant Young, as quoted by the source. "We wanted to make the entire process electronic, which could reduce the use of paper, improve accuracy and help encourage collaboration across the teams,"
Customizing and implementing 
After determining that a CRM solution was needed, the DODD regarded Dynamics CRM's basic functionality and then set out to customize the program by:
Leveraging Microsoft training to acclimate staff to the program's functionality
Receiving feedback from personnel from multiple different counties to figure out what needed to be changed
Developing applications to fit the needs of managers, budgeters, administrators and other professionals
Setting up surface alerts and notifications regarding those receiving care
Creating a Web connection that allowed people to communicate with DODD employees
The Web portal itself is the deployments greatest feature. It enables individuals to enter detailed information regarding the disabilities, daily work schedule, preferences, treatment needs and other aspects of their lives.
A protected platform 
In early June, Microsoft announced the release of several new Dynamics CRM features that improved the solutions social and marketing capabilities. The Redmond, Washington-based corporation took this expansion one step further by designing its security features to abide by the European Union's stringent privacy laws.
This feature is of particular importance considering the sensitivity of the information handled by DODD and other public authorities. Exercising defensive applications to their full capabilities may also require customization, a skill those in Microsoft training courses will obtain.